Tasty News: Jimmy Pardo Hosts Science Channel's 'Race to Escape' Starting July 2015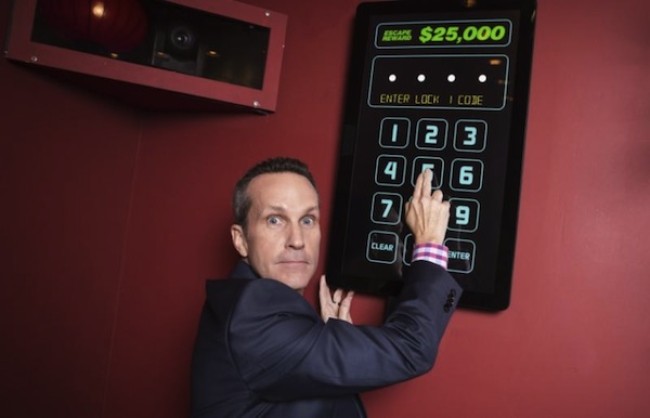 Hey, who doesn't like to laugh while you learn? With programs like Mythbusters putting the pleasure in forming new neuron connections Science Channel decided to continue with the party. This summer, July '15 to be exact, the program RACE TO ESCAPE will premiere. The competition series will be hosted by comedian Jimmy Pardo. You may know Pardo from his shenanigans as host of the Never Not Funny podcast, as well as his CONAN contributions and annual fundraiser Pardcast-a-Thon. His new show "pits two teams of three strangers against each other as they are trapped in a room and forced to solve hidden clues in order to win." What kind of mind games could possibly erupt from this scenario? I'm guessing TONS. With Pardo at the helm you just know you'll have a grin on your face throughout the creative endeavor.
Mentions: Listen to the NNF podcast on The Earwolf Nerwork.