Quick Dish: A NEW STAND-UP SHOW TONIGHT 4.8 at Copper Still Bar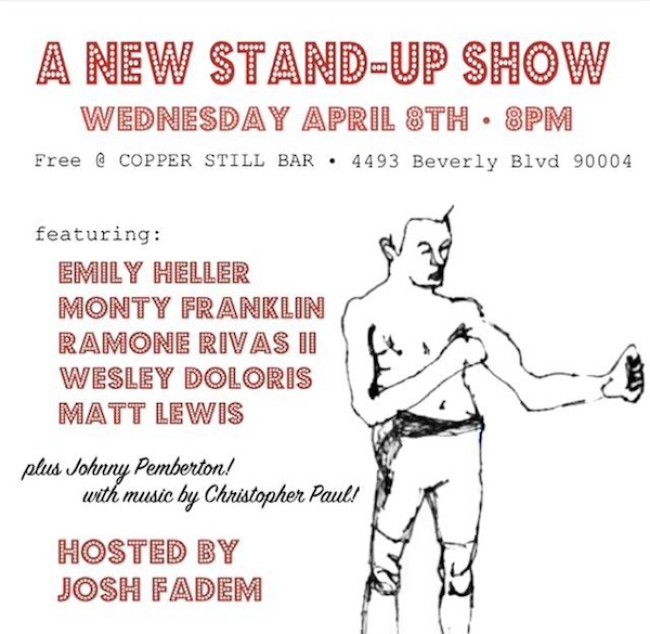 For the love of the flying spaghetti monster, get yourselves down to the Copper Still Bar tonight, April 8th, for A New Stand-Up Show. If you like your comedy shows high energy and a tiny bit off center than this is the place for you! Tonight's line-up is as follows:
Emily Heller
Monty Franklin
Ramone Rivas II
Wesley Doloris
Matt Lewis
w/ music by Christopher Paul
plus Johnny Pemberton
Hosted by Josh Fadem!
Be there or be joyless.
Mentions: Show 8pm. FREE!!! The Copper Still Bar at Jaragua Restaurant is located at 4485 Beverly Blvd., LA.