Quick Dish: Tomorrow 4.15 See The SUPER SERIOUS SHOW at The Virgil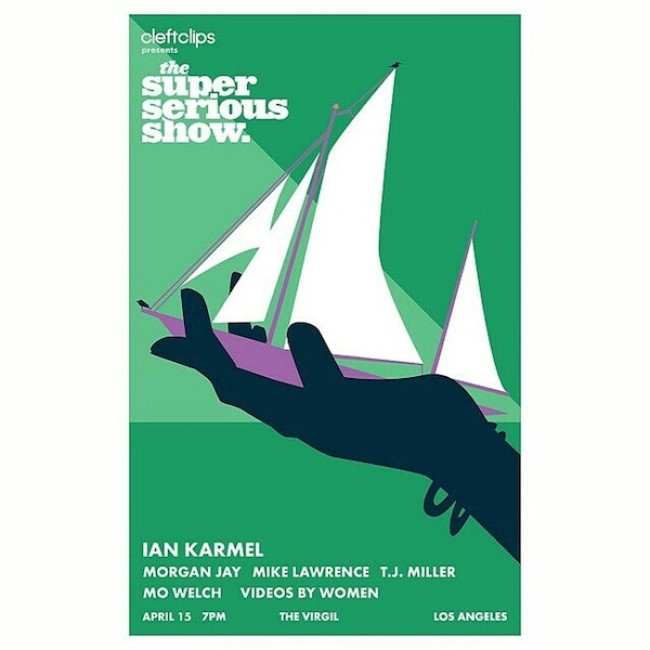 They say variety is the spice of life. Well, if that's the case you better wear linen clothing for this show because it's gonna be all kinds of hot. TOMORROW, April 15th at The Virgil come see the best in stand-up comedy and otherly worldly delights. The Super Serious Show will be offering up these performers worthy of the Scoville scale:
Ian Karmel (Conan, Chelsea Lately, Just For Laughs "Fresh Faces")
-with-
Morgan Jay (Winner – Westside Showdown)
Mike Lawrence (@midnight, Conan)
T.J. Miller (Silicon Valley, Cashing In With T.J. Miller podcast)
Mo Welch (NerdMelt, UCB Theatre)
& VIDEOS by WOMEN (IFC Comedy Crib)
PLUS you get all the music, sweets, happy hour and food truck you can handle. Caliente!
Mentions: Doors 7pm. Show 8pm. Buy Super Serious tickets HERE. Pre-show music by DJ R-Rated. The Virgil is located at 4519 Santa Monica Blvd., LA.