Quick Dish: Comedy Palace TONIGHT 5.14 with Residency by Eli Olsberg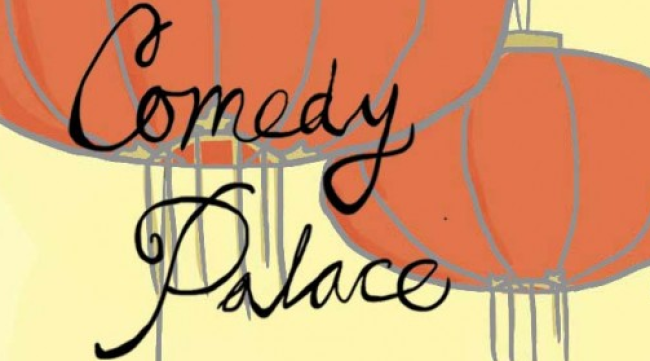 Don't let a little storm get in the way of your laughing plans. TONIGHT (5.14) head on over to Los Feliz for some COMEDY PALACE delights! The hottest weekly comedy show above a Chinese restaurant offers up a major entertainment from some of LA's best including
John Tole
Joseph Scrimshaw
Trenton Davis
Joe Kwaczala
Zack Bornstein
Jason Burke
Erica Rhodes
Jesse Popp
Craig Anton
Brendon Small
PLUS a special residency by ELI OLSBERG!
Hosted by Shawn Pearlman!
You know what they say, rain only makes jokes funnier! (Don't quote me on that.)
Mentions: Doors 8:30pm, residency spot 9pm, Show 9:30pm. FREE!!! The Palace is located at 2112 Hillhurst Ave., Los Angeles. Full bar WITH DRINK SPECIALS! Great Chinese food! Parking!