Quick Dish: FREE SKATE Tonight 5.27 at Genghis Cohen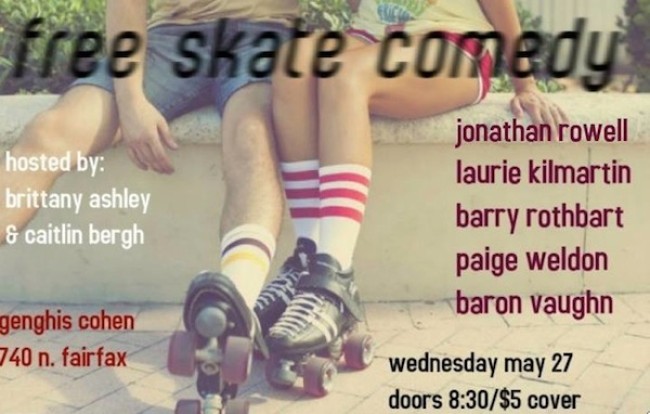 You ready to chuckle like nobody's business? Well tonight is your chance! Come by Genghis Cohen TONIGHT (5/27) for a rollin' good time at FREE SKATE. Hosts Brittany Ashley and Caitlin Bergh present this plethora of comedic guests:
Jonathan Rowell
Paige Weldon
Laurie Kilmartin
Barry Rothbart
Baron Vaughn
Emily Maya Mills
Don't miss out!
Mentions: Doors 8:30 / Show at 9. $5 CASH ONLY, baby! Genghis Cohen is located at 740 N Fairfax Ave., LA.