Quick Dish: Check Out FUNNY OR TRUE Tonight 6.16 at Westside Comedy Theatre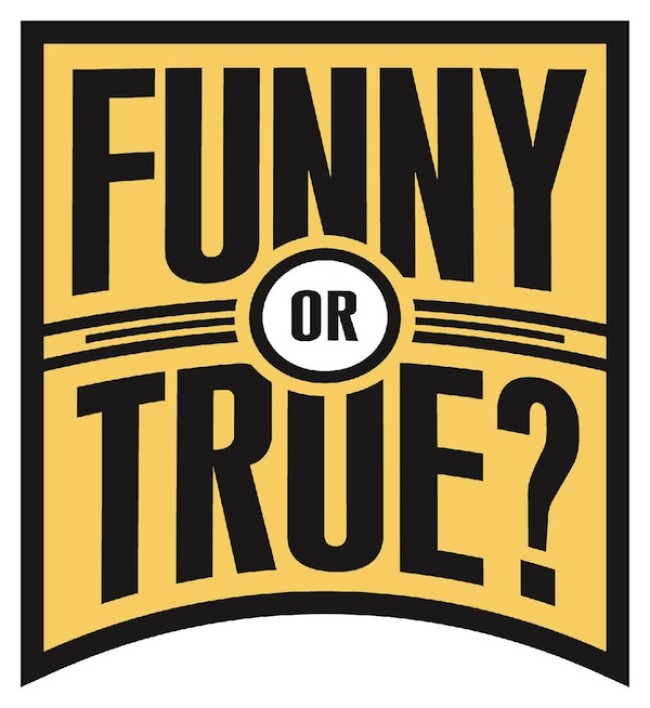 Get out your thinking caps, kids, because Funny or True is TONIGHT! Comedy is not all fart jokes, people. Sometimes you can really take away something truly intellectual and laugh at the same time. Funny or True, the comedy game show, invites some serious scientists to square off against comedians to see who has the skills to convince the audience they are the brightest and most funny. The esteemed panel answers a series of questions and the answers are displayed on the "Big Board." It is then the audience's turn to vote for the answers they think were the most clever and witty. The contestants' identities are revealed and points are awarded using a handicapping system. What's not to love? Your contestants for tonight's event include:
Nicole Prause: Sexual psychophysiologist and neuroscientist studying sexual behaviors and sexual desire. Also, Liberos LLC founder in UCLA startup program.
Niels Damrauer: Associate professor of chemistry at University of Colorado Boulder.
Neal Brennan: Co-creator of Chapelle's Show who's appeared on Late Night with Jimmy Fallon and Conan and is the host of The Approval Matrix.
Alonzo Bodden: You've seen him on Leno and Conan. He's a Last Comic Standing winner and a regular on NPR's Wait, Wait…
MC'd by comedian Shane Mauss
If learning and laughing is your jam don't miss tonight's show!
Mentions: Show 8pm. Buy Funny Or True tickets HERE! Westside Comedy Theatre is located at 1323 3rd Street Promenade, Santa Monica. Get $5 off a ticket with promo code: TRUTHIEST.