Quick Dish: Get Sucked Through The Wormhole at Westside Comedy 7.14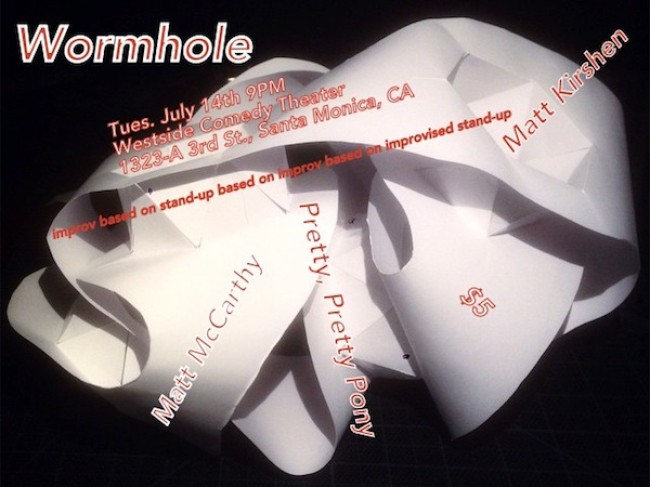 Is a shortcut through space and time possible? Of course! Tuesday, July 14 head on over to Westside Comedy Theatre and experience Wormhole. The Comedy Bureau presents "a one-of-a-kind comedic interdimensional journey where improv is based on stand-up that's based on improv that's based on improvised stand-up." Comprende? Wrap your mind around it all with these cerebral entertainers:
Matt Kirshen (Last Comic Standing, Probably Science)
Pretty, Pretty Pony
Matt McCarthy
Dr. Who has nothing on this!
Mentions: Show 9:00 PM (Doors open at 8:45 PM). Buy Wormhole tickets HERE. 21+. Westside Comedy is located at 1323 3rd Street Promenade, Santa Monica.