Tasty News: REVIEW's Forrest MacNeil is Back Thursday 7.30 on Comedy Central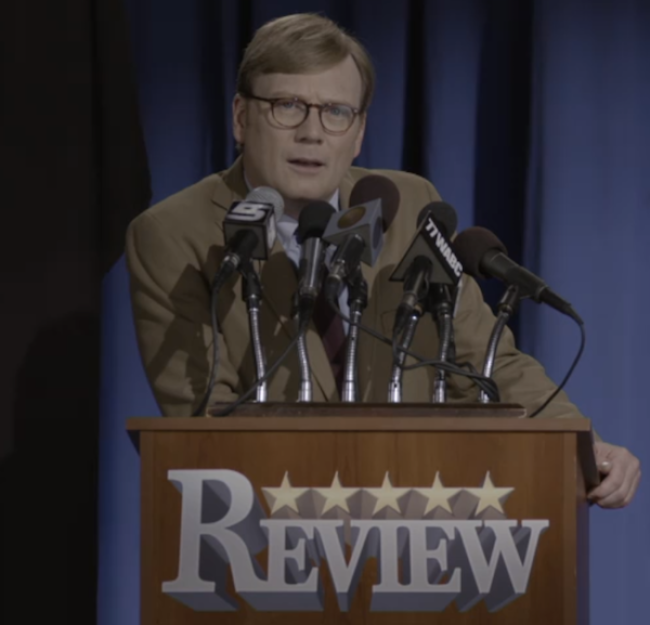 Nothing can stop America's favorite life reviewer. The sometimes gullible, but always lovable Forrest MacNeil (Andy Daly) is back for more life experience appraisals in the second season of Comedy Central's Review. This go round Forrest tackles juicy subject matter like the mile high club, leading a cult, living life according to a Magic 8 Ball and more. If you you need to get a refresher on season ONE, all of the episodes will be available via cc.com and the Comedy Central App starting July 13 through August 6. Here's a sneak peak of the new season:
Mentions: Watch season TWO of Review premiering Thursday, July 30 at 10:00 p.m. ET/PT on Comedy Central.
New tie, new life lessons!