Quick Dish: Neil Hamburger LIVE 8.30 at The Satellite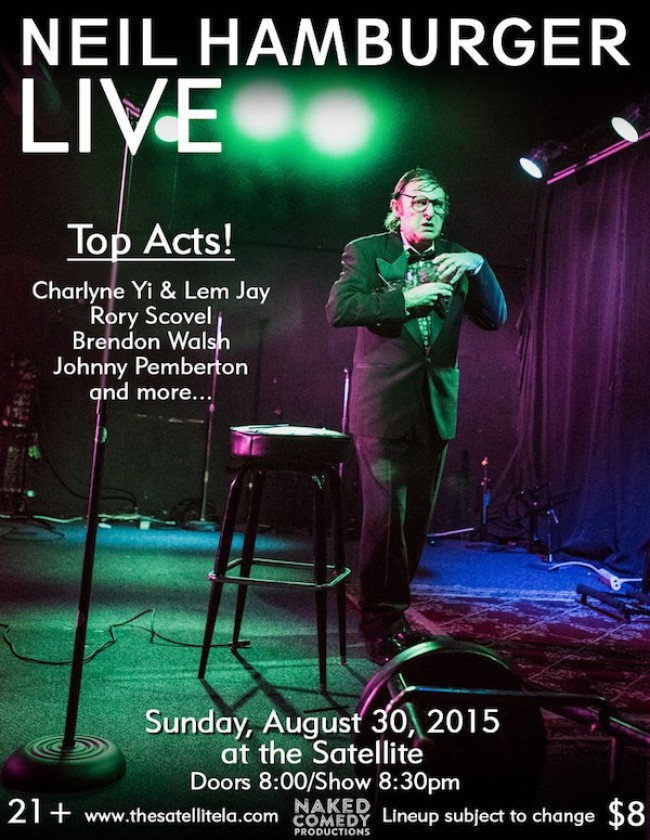 So how many time to you have to hear a show is great before you try it out? Well, we're not stopping on this end! Another installment of Neil Hamburger: LIVE happens Sunday, August 30 at The Satellite and it's a doozy. Do you promise to go? OK, then I'll tell you who will be making your life so much better. Behold!
Charlyne Yi & Lem Jay (Knocked Up, House M.D.)
Rory Scovel (Ground Floor, The Meltdown)
Brendon Walsh (@midnight, Comedy Central Half Hour)
Johnny Pemberton (21 Jump St, Kroll Show)
Neil Hamburger (Entertainment, Tim & Eric)
SEE! That's a lineup worth the wait.
Mentions: Doors 8pm. Show 8:30pm. Buy Neil Hamburger tix HERE. $8 The Satellite is located at 1717 Silverlake Blvd., LA.