Quick Dish: Let The TINKLE TWINS Tickle That Funny Bone Tonight 8.20 at NerdMelt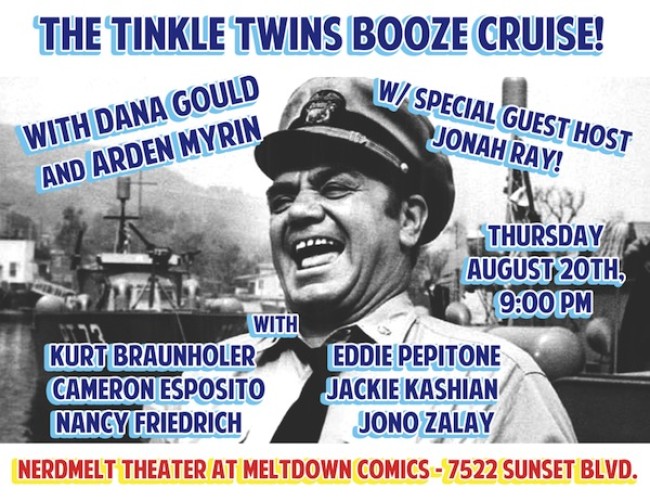 Tinkle Twins, you had me at Ernest Borgnine plastered on the show poster. But for all you kids who need more than a poster to motivate you to see a show, keep reading. TONIGHT (8.20) your hosts Jonah Ray and Arden Myrin present another fantastical evening of variety featuring the best comedy this side of the Mason-Dixon line, PLUS other pleasantries you are bound to enjoy. Tonight's Tinkletastic lineup is as follows:
KURT BRAUNOHLER
CAMERON ESPOSITO
EDDIE PEPITONE
JACKIE KASHIAN
NANCY FRIEDRICH
JONO ZALAY
& more?
This is a Booze Cruise edition so prepare yourself for a memorable evening.
Mentions: Show 9pm. Buy Tinkle Twins Booze Cruise tickets HERE. $8 in advance, $10 at the door. NerdMelt Showroom is located at 7522 Sunset Blvd., LA.