Quick Dish: FRESH OUT! LA Stand-Up Comedy TONIGHT 11.5 at UCB Sunset
Remember, remember, the fifth of November,! Because of Guy Fawkes Day? No, silly, because it's FRESH OUT LA day! Emily Heller (Conan, Good For Her) and Adam Conover (Adam Ruins Everything, CollegeHumor) bring you the funniest and coolest comics from around the country for you to laugh-riot about. Take a gander at tonight's lineup because it's a feast for the eyes:
Anthony Jeselnik
Kate Berlant
Barry Rothbart
Emma Willmann
Jenny Zigrino
Sean Donnelly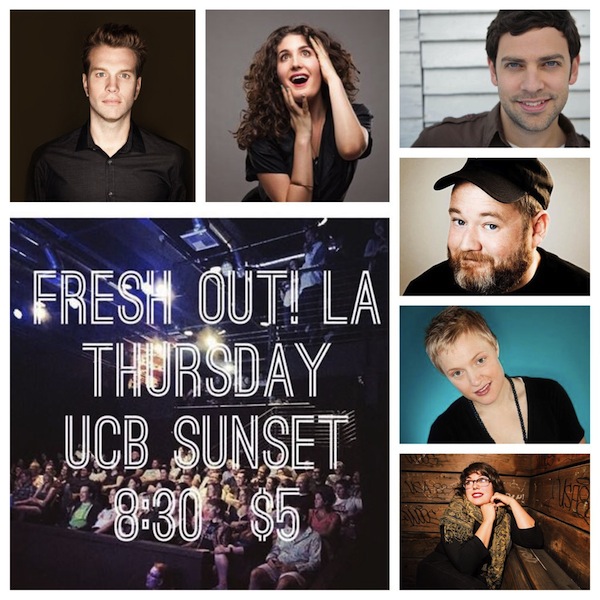 Yes, that list is totally legit! Don't miss out on this bonfire-worthy event! (Please don't burn anything)
Mentions: Show 8:30pm. Buy Fresh Out tickets HERE. UCB Sunset is located at 5419 W Sunset Blvd., LA.