Quick Dish: Julie Klausner's Depressing Christmas Party 12.21 in New York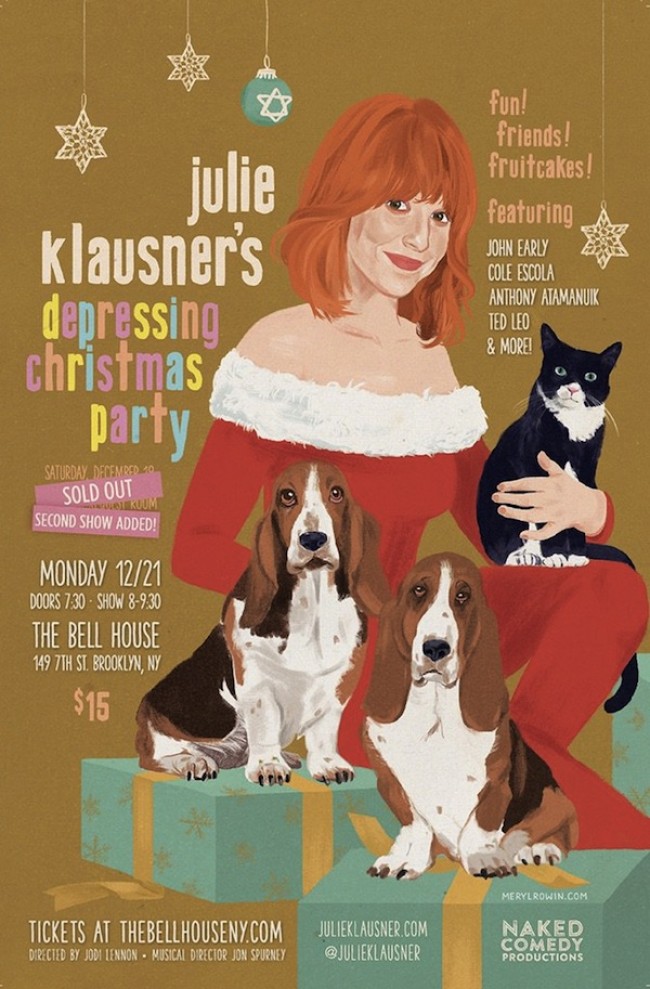 My New York kids, there's a show you must not miss the final month of 2015. Julie Klausner, the ying to Billy Eichners's yang in Hulu's Difficult People, will be be bringing you her very own seasonal party, specifically, Julie Klausner's Depressing Christmas Party. We suspect it will be everything but! The lineup alone is completely smile-inducing:
John Early (WHAS: First Day of Camp)
Cole Escola (Difficult People)
Anthony Atamanuik (Broad City, 30 Rock)
Ted Leo (Ted Leo and the Pharmacists)
& more!
Expect music, fruit cake and that kitschy aura of Christmases past at The Bell House Monday, December 21st!
Mentions: Doors 7pm. Show 7:30pm. Buy Depressing Xmas Party tix. $15. 21+. The Bell House NY is located at 149 7th Street, Brooklyn NY 11215.