Quick Dish: PROMPTER with Jimmy Pardo TONIGHT 12.2 at UCB Franklin
Kids, this is a no brainer. YOU NEED to see PROMPTER with Jimmy Pardo at UCB this very evening! This is rejected TED talks improvised from a broken teleprompter with no other than Never Not Funny's Jimmy Pardo, Rick & Morty co-creator, Dan Harmon, and a special guest. These guys already know how to work a crowd, so this show is going to be a guaranteed blast. What are you waiting for? Buy tickets NOW!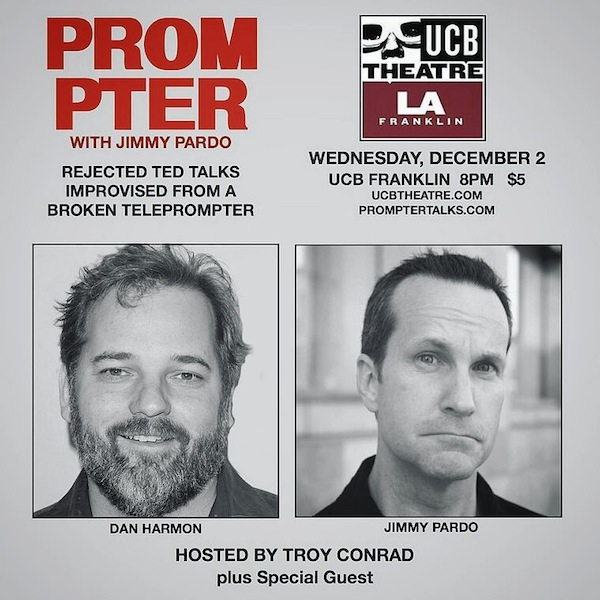 Mentions: Show 8pm. Purchase Prompter tickets HERE. UCB Franklin is located at 5919 Franklin Ave., Los Angeles.