Quick Dish: GOOD HEROIN Brings On The Comedy Swagger TOMORROW 12.5 at Stories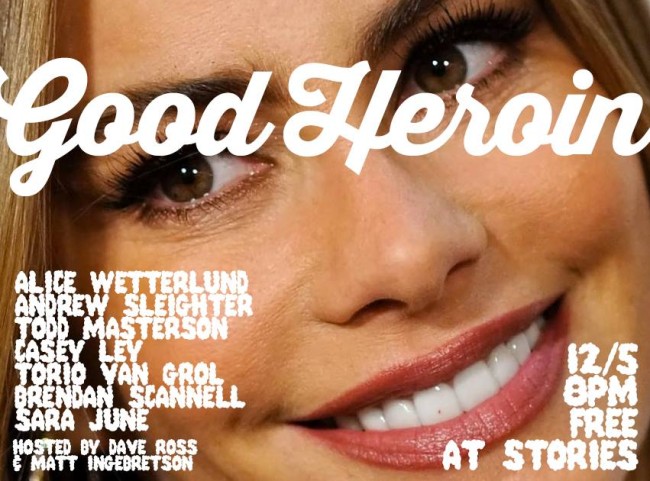 You'll be trippin' on laughter tomorrow night, December 5th, at the GOOD HEROIN show in Echo Park. Word on the street is co-host Matt Ingebretson will be experimenting with his attire. How could you possibly miss that? There will be books, coffee, art and these hilarious guests:
Alice Wetterlund
Andrew Sleighter
Todd Masterson
Casey Ley
Torio Van Grol
Brendan Scannell
Sara June
hosted by Dave Ross & Matt Ingebretson
We can already sense your enthusiasm. This show will rock!
Mentions: Show 8pm. FREE!!! Stories in Echo Park is located at 1716 W Sunset Blvd., LA.