Quick Dish: THE DORK FOREST With Jackie Kashian 1.31 At Riot LA 2016
Comedian Jackie Kashian likes to talk about people who are passionate about geeky things on her podcast The Dork Forest. Coming this month to Riot LA, Jackie will invite some of her favorite comedian friends to chat about their passions on stage including comedian Dana Gould, comedian Matt Weinhold, and writer/producer Ken Daly. It's a safe space at The Dork Forest so prepare to let your dork flag fly!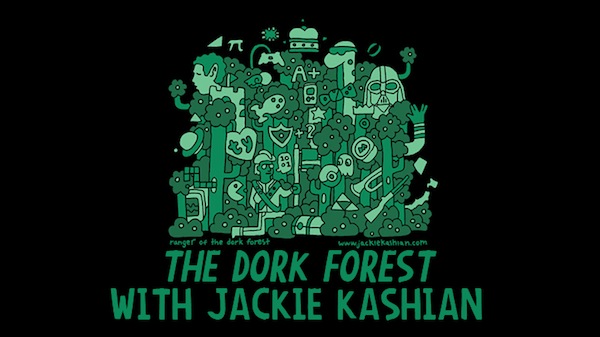 Mentions: Show Sunday, January 31st, 3pm. Tickets $10. The Five Star Bar is located at 267 S. Main St., Los Angeles.