Quick Dish: AN SHO(w) Comedy (House) Party & Birthday TONIGHT 2.15 at UCB Sunset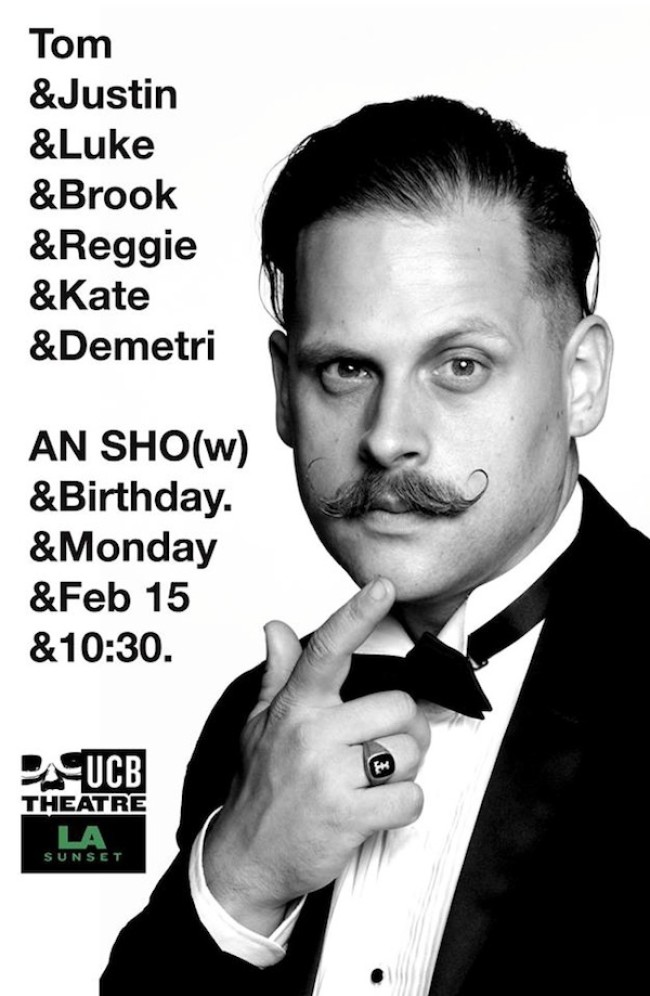 What's better than a (house) party? An AN SHO(w) (house) birthday party! It's your boy Tom Slovinski ticking off another year with the AN SHO(w) gang this Monday, February 15th. Join Justin (Cousson), Luke (Wienecke), Tom (Slovinski) and Brook (Banks) for a mix of stand-up, special guests, games, music, and whatever other madness enters their loveable heads. Your guests of honor include:
DEMETRI MARTIN
REGGIE WATTS
KATE WILLETT
We sure hope there's cake involved!
Mentions: Show 10:15pm. Buy An Sho(w) tix HERE. UCB Sunset is located at 5419 W Sunset Blvd., LA.