Quick Dish: A NEW STAND-UP SHOW at The Copper Still Bar 3.1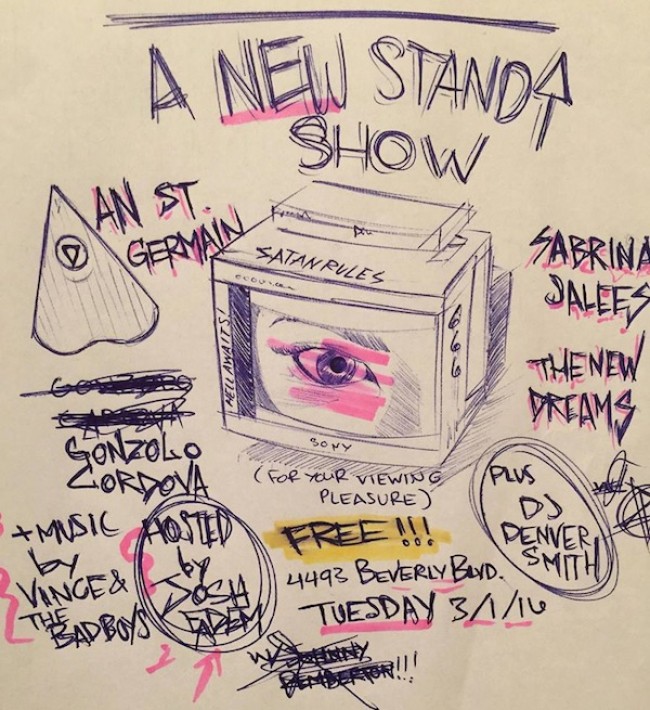 How would you like to spend the first day of March? We can make a suggestion. TOMORROW at
The Copper Still Bar at Jaragua Restaurant get your comedy on while you experience El Salvadorian food and cocktails. A NEW STAND-UP SHOW host Josh Fadem (History's Crossroads of History, Better Call Saul S1) guides you through a sea of LA's comics, characters, and lovable yahoos. You will see:
Dan St. Germain
Gonzalo Cordova
Sabrina Jalees
The New Dreams
+ music from Vince & The Bad Boys
+ DJ Denver Smith
Now you just have to wait +16 days between Leap Day and St. Patty's Day to party. Woot!
Mentions: A New Stand-Up Show 8pm. FREE!!! The Copper Still Bar is located at 4493 Beverly Blvd, Los Angeles.