Quick Dish: Comedy Benefit for Jail Guitar Doors Sept 21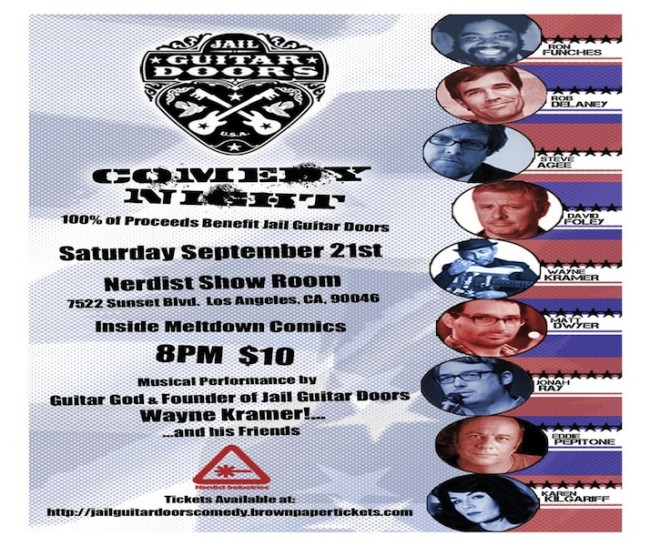 You like to laugh and do good at the same time, right? Put your charity dollars to work and attend the Jail Guitar Doors Comedy Night at the Nerdist Theatre in LA September 21st. Jail Guitar Doors USA aka JGD-USA is a charity founded by musicians/activists Billy Bragg and Wayne Kramer which "provides musical instruments and opportunities to help rehabilitate prisoners." Matt Dwyer will be hosting the event and the lineup of fellow comedians is pretty stellar.
Eddie Pepitone
Rob Delaney
Ron Funches
Steve Agee
Karen Kilgariff
David Foley
Jonah Ray
Wayne Kramer will be providing the evening's music so be sure to get your tickets now before they are all gone.
Mentions: Support a worthwhile charity and get your tickets HERE.