Quick Dish: ART DECO COMEDY HOUR Sunday 5.15 in Hollywood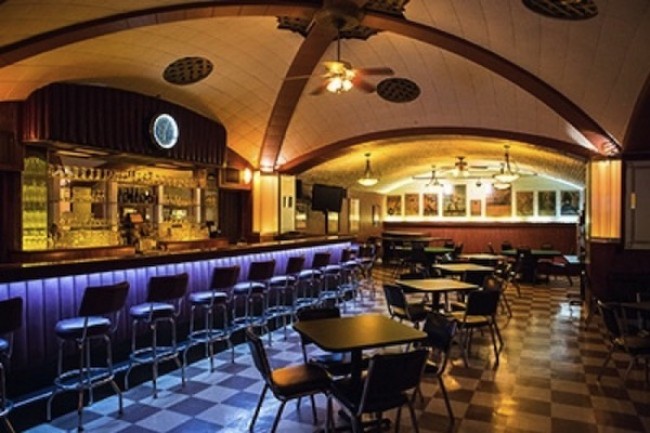 I had the privilege of attending the comedy gem known as the ART DECO COMEDY HOUR back in March. Everything about it just begs for throngs of attendees to enter the historic halls it entertains in. Not only are you surrounded by memories of our military past, but there's a bit of movie magic roaming the halls of this nostalgic venue. Yes, you've already seen the interior of the landmark building in "The Shining" and "Star Trek" (2009). Don't be surprised if you see comedy phile vets in attendance either. Their presence really gives this stand-up show that added authenticity. Some of the comedians who've already performed at Art Deco include Byron Bowers, Noah Gardenswartz, Ashley Barnhill, Seth Herzog, Lindsay Adams, Dan St. Germain, Louis Katz, Lisa Best, Julia Prescott, Esther Povitsky, Lisa Best, Sean Conroy and so many more! This Sunday, May 15th at the Hollywood American Legion you'll be won over by this gang of laugh makers:
Laurie Kilmartin (Conan)
Steven Wilber (Just For Laughs Fest)
Troy Walker (Aspen Rooftop Comedy Fest)
Nina Tarr (Kinda Random Comedy Showcase)
Dean Delray (IFC's Maron)
Jim Hegarty (Same Bat Time Podcast)
Sofiya Alexandra (Surprise! Comedy)
The Brothers Brothers Band (Hollywood Improv)
Hosted by Tamra Brown
Did I mention there's AMPLE parking? Does that even exist anymore? YES IT DOES! COME HANG!
Mentions: Show 8pm. $5 for non-members of Post 43 (Includes parking!) The Hollywood American Legion is located at 2035 N Highland Ave, Los Angeles, California 90068.