Quick Dish: Emo Inspired Comedy with TELL ALL YOUR FRIENDS Tonight at UCB Sunset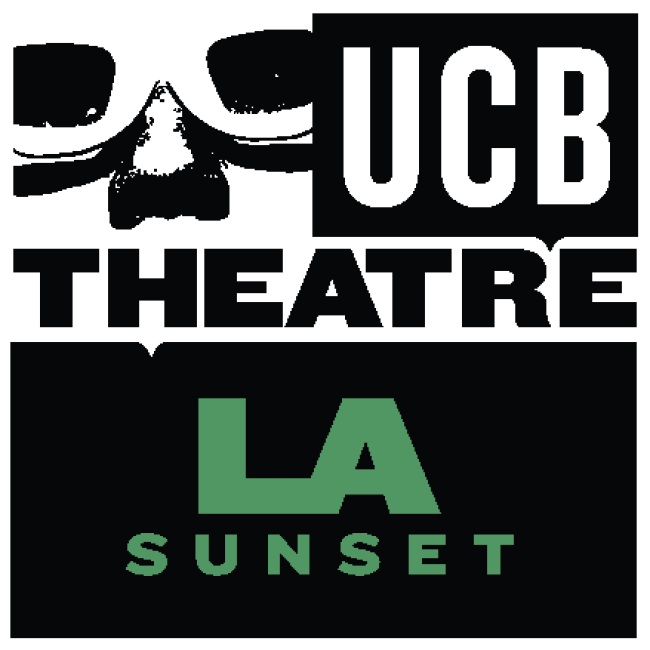 TONIGHT at UCB Sunset your hosts, Reductress writer Shannon Brown and The Farts Awakens author Joe Cabello, harness your inner emo/pop punk spirit. TELL ALL YOUR FRIENDS combines "comedy with your favorite music from the emo, scene kid, post-hardcore era of 2003-2008." Kids, never mix your emo and scene genres or you might get flicked by a dinosaur bandana! This show will be rich in foolish, drippy dark, nostalgic shenanigans. Expect a variety show of sketches, stand up, storytelling, clowning and live music Converse deep in emo scene kid culture. Your cast of entertainers includes:
Charlie Hustle
Christian Spicer
Greg Giebel
Jake Sprague
Katie Willert & Greg Smith
Maddie Patrick
Natalie Palamides
with live music from Peter Stoia & Friends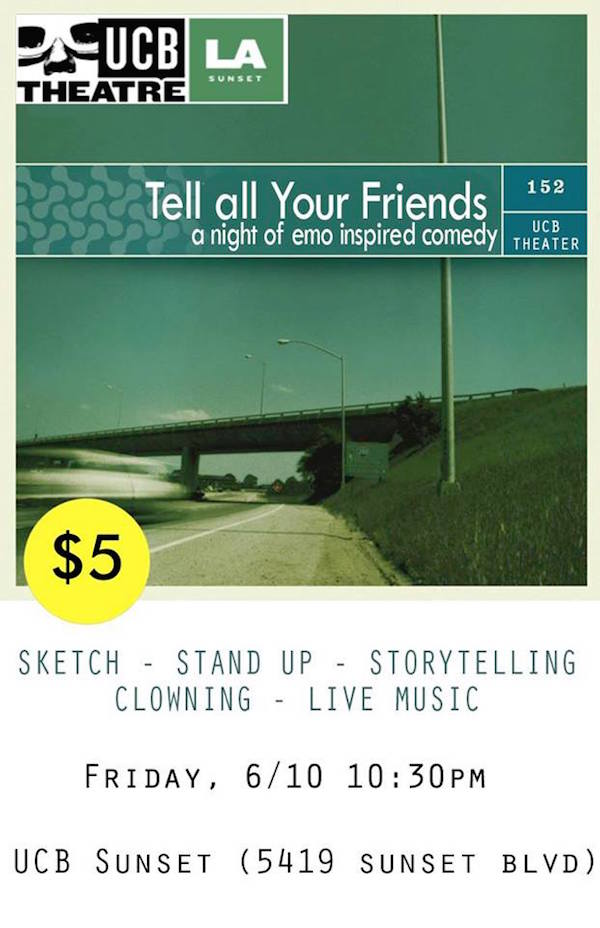 Do you think It Crowd's Richmond would be into this? (Yes, we know he's a goth, jeez.)
Mentions: Show 10:30pm. Buy Tell All Your Friends tix HERE. UCB Sunset is located at 5419 W Sunset Blvd, Los Angeles.