Quick Dish: 2 GIRLS 1 PUP Crew is Back In Action 8.7 at Tailwagger's Hollywood
Summer just keeps chugging along, but that doesn't mean the cool laughs have petered out! Comet the Pup is back with his co-host Monique Madrid the human, for another bark-tastic edition of 2 Girls 1 Pup Show. This Sunday, Aug 7th at Tailwagger's, the red carpet will be laid out for a pup-friendly comedy show that would be the envy of any dog lover. This month Monique will be joined by her human co-host, comedian and impressionist Melissa Villasenor (America's Got Talent, Adventure Time). The lineup is equally sensational: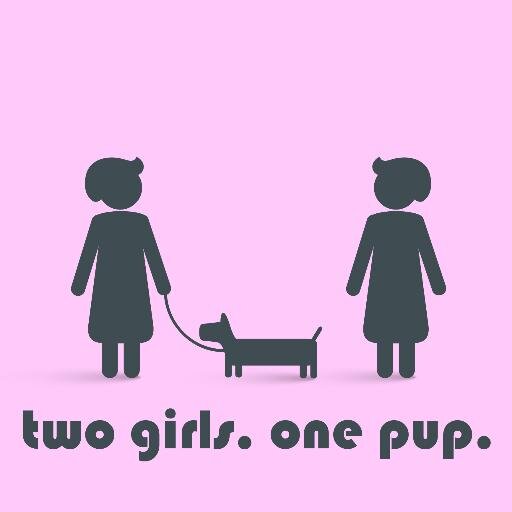 Todd Masterson (Fashion Police, RuPaul's Drag Race)
H. Alan Scott (Golden Girls Podcast, Vice)
Mariya Alexander (The Mariya Alexander Show)
Christine Little (You've Got Issues, My Talented Friends)
& caricatures artist/comedian Lauren Rantala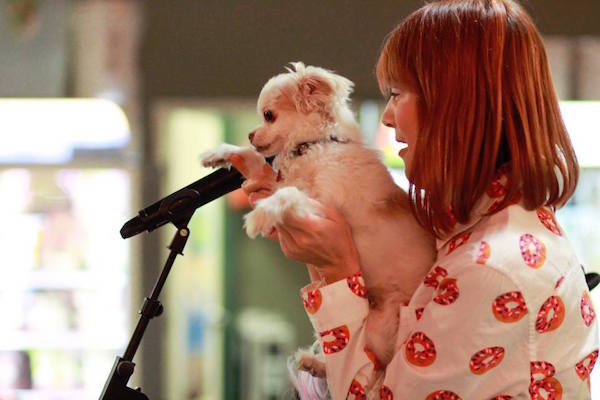 who happily be do drawings for your pup, both at the pre-show and live on stage. Woohoo! In addition there wil be games, free PUPcorn and beer available. Remember, you can buy raffle tickets for amazing human and doggy prizes from Stunt Puppy, Grounds and Hounds, The Vista Movie Theater, Dogsniffer.com, My Perfect Pet, Puppies Make Me Happy (25% off with the code #2G1P), Break It Down Dog Training, Dancing Dog Massage, and Tailwagger's Pet Store. As always, all proceeds benefit The Tailwaggers Foundation. Don't miss out on this awesome event!
Mentions: 7pm for red carpet photos, 7:30pm for the comedy show. $5 (cash only). Tailwaggers Hollywood is located at 1929 N Bronson Ave, Los Angeles. Make sure to check out the 2 Girls 1 Pup PUPcast on Stitcher and iTunes. Get on the Pup List for discounted tickets and exclusive content. Get on the 2G1P social media bandwagon on Facebook, Twitter and Instagram for show lineups & adorable canines.