Quick Dish: FRINGE at Public House TONIGHT hosted by JC Coccoli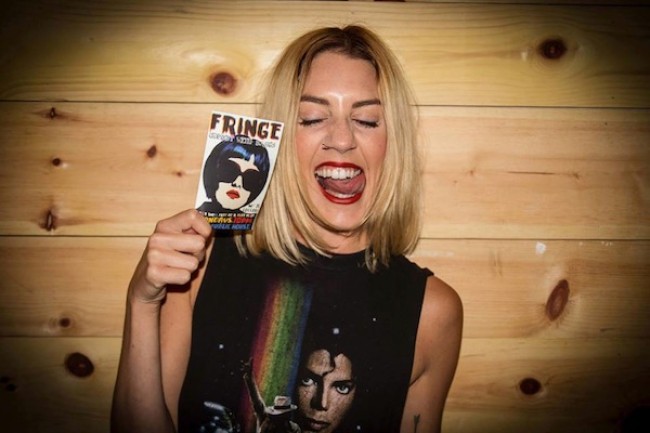 If you love pizza, beer and grand entrances then TONIGHT, August 15th, is the night to see comedy at FRINGE. Head to 1739 Public House for the return of part-time host and creator of the show that's heavy on talent and the avant-garde, JC COCCOLI. Tonight's lineup is a real head turner:
Nicole Byer (Girl Code, Chelsea Lately, Party Over Here)
Jackie Monahan (Last Comic, Eric Andre Show)
Chris Thayer (Adam Devine's House Party, VICELAND's Flophouse)
David Venhuizen (Competitive Erotic Fan Fiction, Idiots)
I hear there may be a very tantalizing pop-in as well, but what do I know! There's only one way to find out. Go to FRINGE tonight!
Mentions: Show 10pm. Suggestion donation $7. 1739 Public House is located at 1739 N Vermont Ave, Los Angeles.