Quick Dish LA: Bar Lubitsch Presents ROMANTIC ENCOUNTERS Storytelling Show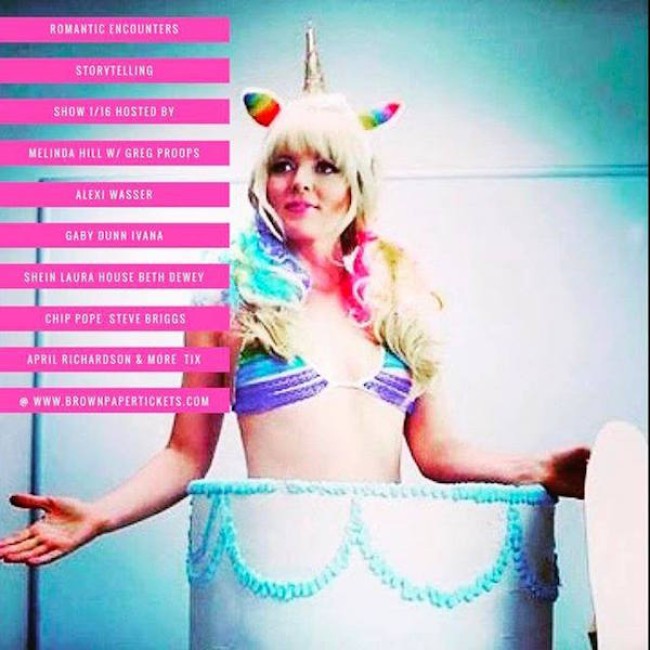 The one and only Melinda Hill (What's Up Tiger Lily?) hosts the equally unique storytelling show ROMANTIC ENCOUNTERS Tonight at Bar Lubitsch! Curated by Hill, the show features LA's most revered humorists sharing love and sex stories that will make you laugh heartily. There will be two shows this very evening with plenty of stellar comedy to go around:
7:30 p.m. line-up:
Greg Proops
Gaby Dunn
Alexi Wasser
Ivana Shein
& surprise special guests!
Hosted by Melinda Hill!!!
9 p.m. line-up:
Laura House
April Richardson
Chip Pope
Dennis Dugan
Beth Dewey
Steven Briggs
& more!
Hosted by Melinda Hill!!!
Please don't miss out on the this wonderful event! It's not raining so you can actually venture outdoors now!
Mentions: Shows 7:30pm & 9pm. Buy tickets for each show HERE! Partial proceeds benefit ACLU. Bar Lubitsch is located at . Check out the series that started it all!