Quick Dish NY: AzN PoP! Live in Concert at UCBT Chelsea 3.29!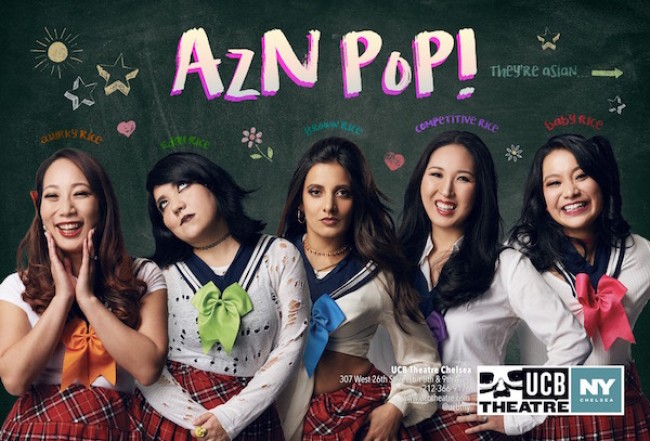 Is it bad that the first thing that popped into my head when I heard about this show was the Pen-Pineapple-Apple-Pen Song from PIKO-TARO? Everyone needs some PPAP in their life. So since folks require more music and comedy in their lives, you'll be eager to learn that the world's first Asian-American pop group from the USA will be bringing the ultimate mock k-pop concert to UCBT Chelsea Wednesday, March 29th. Baby Rice (Iliana Inocencio), Quirky Rice (Angel Yau), Edge Rice (Anna Suzuki), Competitive Rice (Ann Marie Yoo), and Brown Rice (Maya Deshmukh) will kick off their epic tour with dance, song, and rap dedicated to need-to-know subjects like boy, friendships, and MORE! Once you go AzN PoP, you never go back!

Mentions: Show 9:30pm. Buy AzN PoP tix HERE! UCB Cheslea is located at 307 W. 26th St, New York, NY 10001. Congrats! You got this far, so you get a factoid. Did you know that brown rice has more inorganic arsenic than white rice? Winning!