Quick Dish: Festival Supreme will Rock Your World in the Best Way
Amazingly, there are still tickets available to the comedy rock festival of the century. I know! Festival Supreme is the first of its kind and will surely be an epic experience.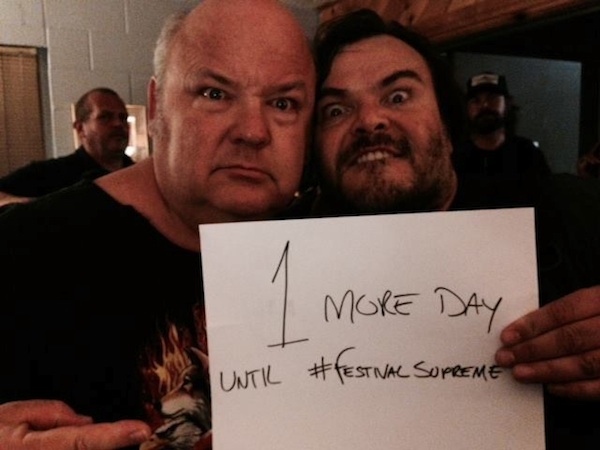 The bodacious lineup taking over the Santa Monica Pier includes:
Tim & Eric
The Mr Show Experience
The Mighty Boosh
Sarah Silverman
Zach Galifianakis
Adam Sandler
The Gregory Brothers
Tig Notaro
Hannibal Buress
Eric Idle & The Jeff Davis Experience
Fred Armisen
Princess
Will Forte
Dimitri MArtin
Dynasty Handbag
Reggie Watts
Beardyman
Craig Robinson and The Nasty Delicious
Triumph The Insult Dog
Garfunkel & Oates
The Neil Hamburger Band
The Abe Lincoln Story
Nancy & Beth
Tenacious D
Patton Oswalt
Sasquatch
+ Mega Mystery Guests
We are talking the best of the best here. If you are a comedy fan I suggest you seize this opportunity so you can say you were part of the Woodstock of comedy music festivals.
Mentions: Get your tickets for Festival Supreme Here.