Quick Dish LA: Something 4 The Kids 5PUMPKIN5 Halloween Variety Show Starting 10.7 at iO West
While adults love to dress up and party for Halloween, isn't it really for the kids? You know, the ones without driver's licenses or noticeable body hair. While you ponder that question, we'd like to tell you about a new Halloween variety show catering to families and kids. It's called 5PUMPKIN5 and will get spooky over two days and 4 performances THIS WEEKEND at the DCT theater at iO West. This show is all about getting in the holiday spirit and getting your DIY craft on. The show includes Puppetry, Improv, Clown, Sketch, Silliness with an eye towards recycling, creativity, and more top tier holiday fun. Think of it as "Blue Man Group meets Cirque de Sesame." At least, that's how 5UMPKIN5 would describe it. Check out the dates below and start celebrating everything great about fall:
SAT Oct 7th 11:30am & 2pm AND
SAT Oct 14th 11:30am + 2pm
Just thought I'd also mention that your 5pumpkin5 players are Deanie Panganoran, Joe DeSoto, Erik Kuska, Pam Severns and Alec Jones-Trujillo. Don't miss out on all pumpkin fun, pumpkin folk!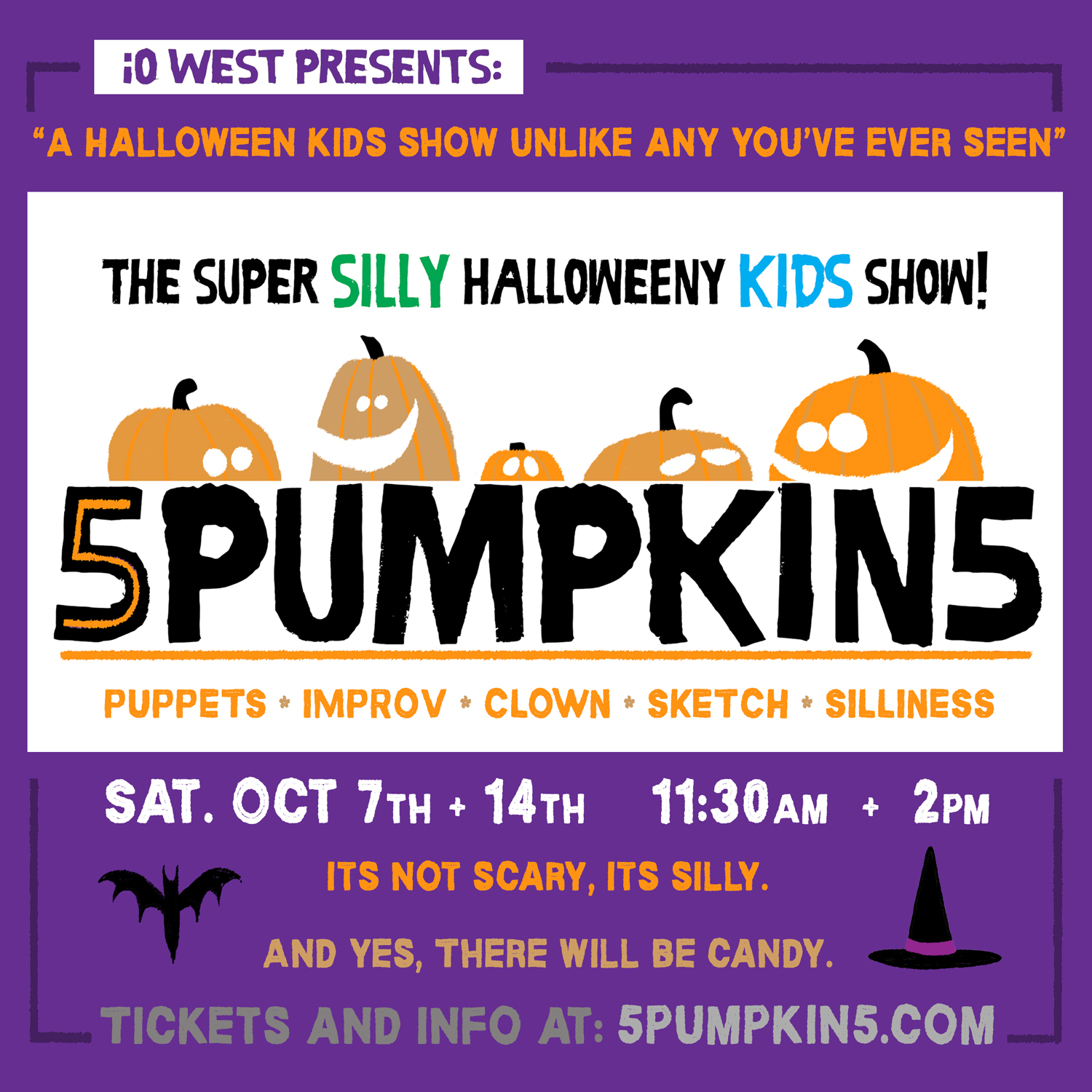 Mentions: More show info at 5pumpkin5.com. Limited tix! iO West is located at 6366 Hollywood Blvd, Los Angeles, CA 90028 (DCT entrance on Cosmo).