Tasty News: Listen to This Hilarious Track from GEOFF TATE'S "People Are What People Make 'Em" Out 1.12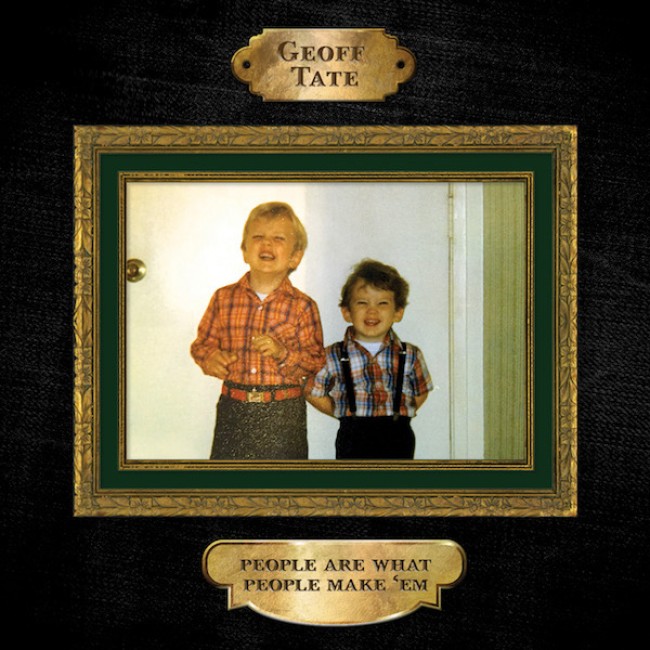 Hey kids, comedian GEOFF TATE's new comedy album People Are What People Make 'Em will be released on a brand new comedy label, Blonde Medicine, January 12 wherever fabulous comedy albums can be streamed/purchased. The Cincinnati-based comedian has appeared on The Late Late Show with Craig Ferguson and is currently touring with Doug Benson and Doug Stanhope! Double Dougs! He made his TV debut on Comedy Central's Live at Gotham, and is a regular on the super popular podcasts Doug Loves Movies and Getting Doug with High. He's performed at comedy and music fests like Bonnaroo, SXSW, Limestone, PLUS he hosts the MSHD PODCASTO where he's not afraid to talk about Cheers-related issues and more!
Now back to that new album! Geoff Tate's "People Are What People Make 'Em" is Blonde Medicine's first release. The record label and production company is based out of Petaluma, California in the SF Bay Area and owner and founder Dominic Del Bene "has spent his 20s producing and releasing rap records and his 30s producing and releasing stand-up comedy albums, specials and live events." To give you a taste of the awesome new album, you can now listen to the track titled "Too Cool For Jugglers" where Tate begs the question, when did we get too cool for jugglers? Yeah, WHEN? Laugh along with Geoff as he dissects this pressing topic. Enjoy!
"Too Cool For Jugglers" track off of Geoff Tate's Upcoming Album "People Are What People Make 'Em"
Out on New Comedy Label, BLONDE MEDICINE from Label-Head and Comedy Producer Dominic Del Bene
Mentions: Click on this presale link to get your consumerism on! Learn more about Geoff Tate HERE. Images care of Shark Party Media.