Quick Dish NY: The Second "Unofficial Upper East Side EdFest" February 24 & 25 at Ryan's Daughter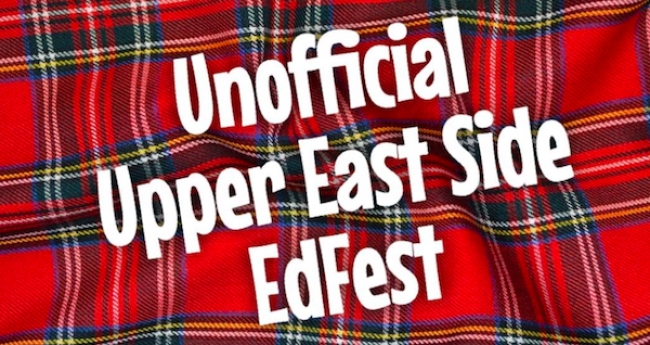 Always wanted to go to Edinburgh Fringe but were deathly afraid of the TSA? No worries! You can enjoy twelve diverse shows that rocked the Edinburgh Festival Fringe at the second Unofficial Upper East Side EdFest! February 24th and 25th Peter Michael Marino, Harmon Leon, and Walter Michael DeForest present a unique theatrical experience, taking over the intimate second floor of the historic Ryan's Daughter in NYC for 2 glorious days. Enjoy everything from solo comedies to fake tribute bands offering up encore performances of shows that played in 2017 at the acclaimed world's largest arts festival. But that's not all! You can also enjoy revivals of shows from 2012-2016, and previews of new shows headed to Edinburgh in 2018. Woohoo! Just some of the shows you'll be privileged to attend include Paul Valenti's "The Long Miserable Journey to Happiness," Chris Davis' "Drunk Lion," Adam & Jenny's "Pop Filter," an All Star Reading of Peter Michael Marino's "Desperately Seeking the Exit," Walter Michael DeForest's "Van Gogh Brunch Yourself," Christine Holt's "Domesticated," Katie Kopajtic's "Confessions of a Personal Trainer," and so many more! Don't miss out!
Mentions: February 24 & 25 from 1:00 p.m. through 11:30 p.m. $10 for each show. $35 Festival Pass.
Ryan's Daughter is located at 350 E 85th St, NYC 10028 (Q Train at 86 Street). Beer specials courtesy of Coney Island Brewery. Brunch catering courtesy NYC's go-to for authentic German meat and sausages Schaller & Webber Catering.