Quick Dish LA: GOOD HEROIN Tomorrow at Stories ft. Tim Dillon & More!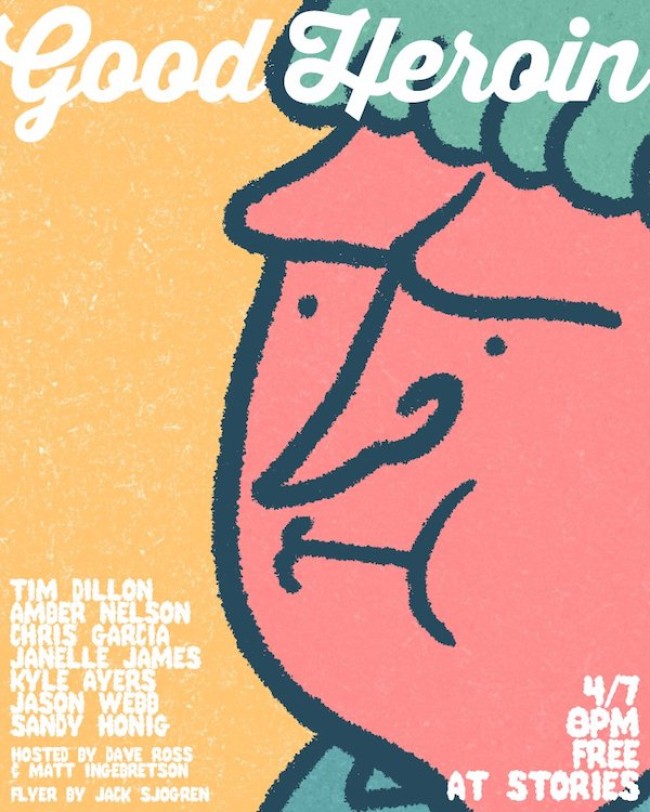 Well, now that Connor McGregor has gone and put most of the TOMORROW's fight card in the hospital, you have ZERO excuses about your weekend plans. It's GOOD HEROIN all the way, baby! Mixed martial arts has nothing on an evening of books, coffee, and comedy nonsense. Your lineup for this epic event will include
Tim Dillon
Amber Nelson
Chris Garcia
Janelle James
Kyle Ayers
Jason Webb
Sandy Honig
Hosted by Dave Ross & Matt Ingebretson
Now get back to rear naked choking your buddy.
Mentions: Show 8pm. FREE! Stories Books & Cafe is located at located at 1716 Sunset Blvd, Los Angeles, CA 90026. Poster Art by Jack Sjogren.