Quick Dish NY: IN A WORLD The Dating Show 5.19 at The PIT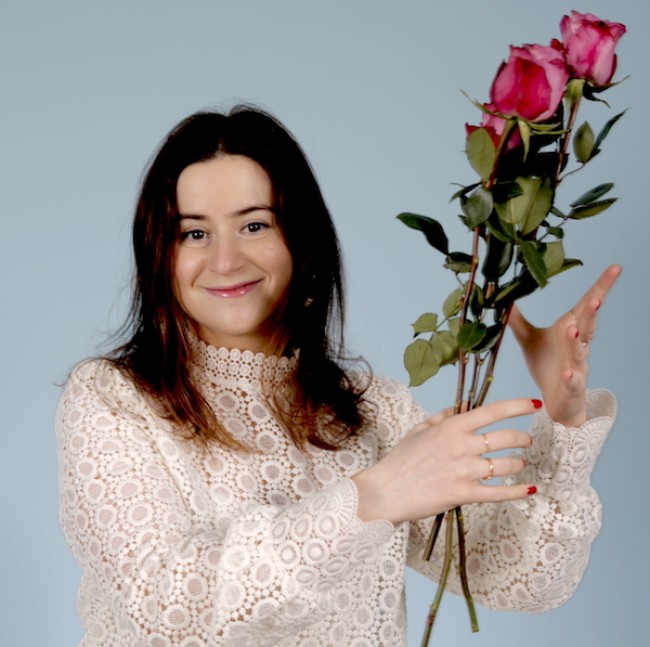 I'm sure this weekend dear old mom put that nasty bug in your ear that it's about time you settle down. Ignore the mounting pressure and making dating fun by finding a match at IN A WORLD. This Dating Show slash Comedy Adventure is produced and hosted by your love guru/comedian Emma Vernon. This Saturday, May 19th at The PIT, she is ready to, once again, play matchmaker by bringing real life first dates to the stage in a location totally improvised by professionals. At this most unconventional dating show, daters meet for the first time on stage, choose a location out of a hat, and improvisers do their very best to bring that location to life by acting out characters in that, hopefully, totally habitable world. I think I'd want to choose a Kubrickian sci-fi theme for my first date with a bunch of aliens resembling 2001 A Space Odyssey era Keir Dullea. Totes magotes! Did I mention this month's show is a *very special Astrology edition* where Vernon will be joined by expert astrologist Kiki O'Keeffe who will go through zodiac love matches and compatibility and give her predictions for each date? Even more reasons to NOT miss this show! GO!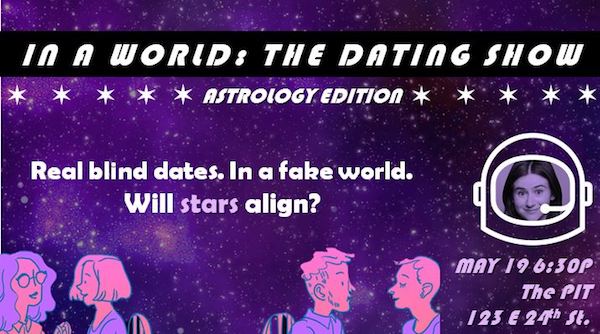 Mentions: Show 6:30pm. $12 at door, $10 online. The PIT Striker Stage is located at 123 E 24th St (b/t Park & Lex) New York, NY 10010. Follow the show on Facebook!