Quick Dish NY: TIGHT SHIP 7.19 at Freddy's Bar & Backroom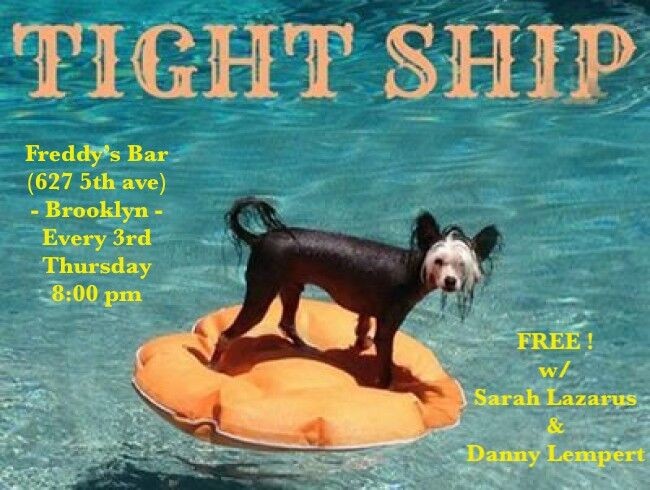 It's not still spring. Surely a bunch of hot dirt air can't make you machine gun sneeze on the daily? While you ponder that question, think about the "Bounty of Brooklyn" that could be bestowed one lucky person Thursday, July 19 at Freddy's Bar & Backroom. The monthly show returns with characters, games, and these performers of note:
Kelsey Kane (NYT Contributor)
Raghav Mehta (Above Average)
Carley Moseley (The Second City)
Tom Packman (Woolly Magazine)
Molly Ruben-Long (Well Behaved Podcast)
hosted by Sarah Lazarus & Dan Lempert
Time to sail the churning high seas of comedy!
Mentions: Show 8pm. FREE!!! Freddy's Bar & Backroom is located at 627 5th Ave, Brooklyn, NY 11215.