Quick Dish LA: WE ARE THOMASSE Fan-Picked Sketch Show 9.27 at Second City Hollywood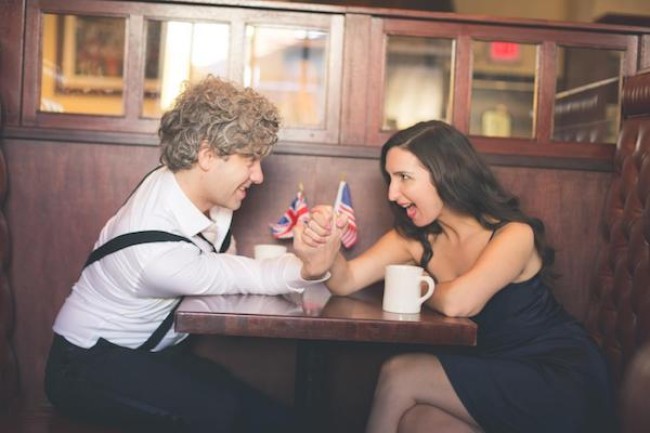 WE ARE THOMASSE's classic sketches have been going viral for a while now with over 11 million views. Those are serious numbers, kids! If you are searching for some unique and fast-witted comedy this September, look no further than the British-American comedy duo's monthly live show at Second City Hollywood. Sarah Ann Masse (the American) and Nick Afka Thomas (the Brit) will bring you a 45-minute live show chock full of "quirky, fast-paced and powerful sketches in just one hour." When they are not bring you fabulous live sketch shows and viral delights, they are making their feature film debut with celeb pal Grammy Award winning artist Jason Mraz and collaborating with NBC star Steven Boyer. Yes, they are one hot ticket powerhouse and for the first time ever, all the sketches in their September show have been hand-picked by one of their fans. So, obviously, you can thank THAT person for all your mirth. GO!
Mentions: Show 9pm. Buy tickets HERE. Second City Hollywood is located at 6560 Hollywood Blvd. For upcoming show info click HERE.