Quick Dish: FIRST Meltdown Show of the Year is almost here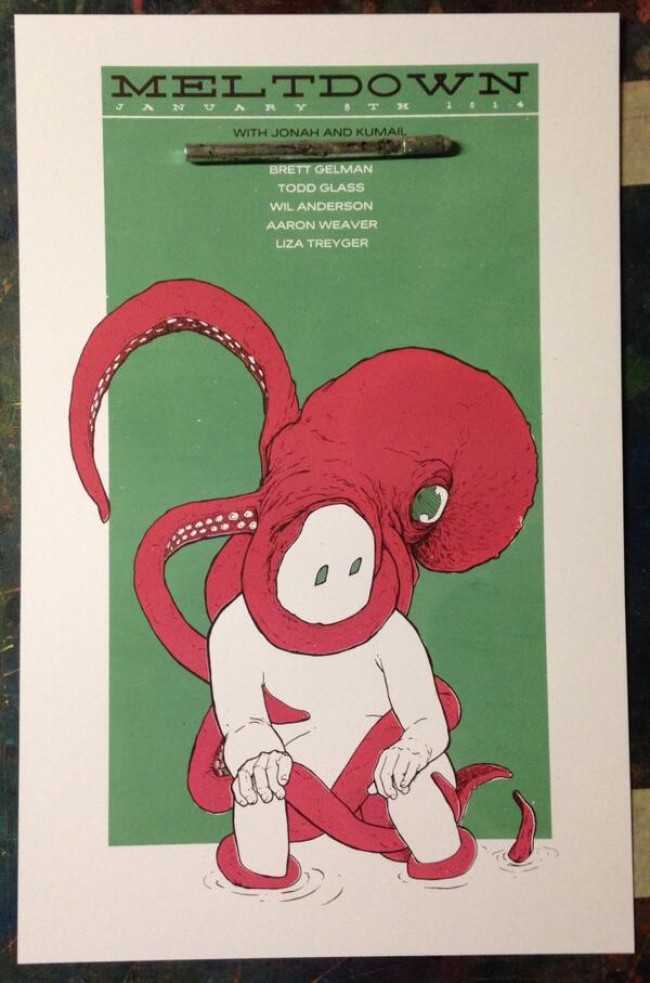 Jonah and Kumail are back at the Meltdown Comics & Collectibles with a bevy of 2014 fun. I'm sure the guys have a lot to discuss after their two week hiatus. The Meltdown 2014 is sure to bring plenty of laughs and memorable times. Check out the lineup for the first show of the new year (tomorrow January 8):
BRETT GELMAN aka @brettgelman
AARON WEAVER aka @Aaaaronweaver
WIL ANDERSON aka @Wil_Anderson
TODD GLASS aka @ToddGlass
LIZA TREYGER aka @GlitterCheese
PLUS a very special guest they can't name….
Mentions: Line up early because tickets are only available at the door at this time. Be sure to snag a Dave Kloc show poster (on sale the night of the performance).