Quick Dish: 'Workaholics' Begins in Just 1 Week, bruh!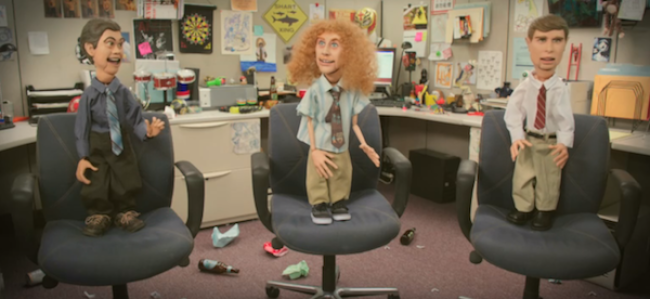 I can't believe season four of Workaholics begins in just one week. Blake (Blake Anderson), Adam (Adam DeVine), Ders (Anders Holm) and the TelAmeriCorp gang are back for some more all night partying and mind-bending shenanigans January 22nd. Check out these promos and snippets to wet your Workaholics' appetite:
Mentions: Watching Workaholics Wednesdays 10/9C starting January 22nd on Comedy Central.