Quick Dish LA: IF YOU BUILD IT Tonight at UCB Sunset Hosted by Blair Socci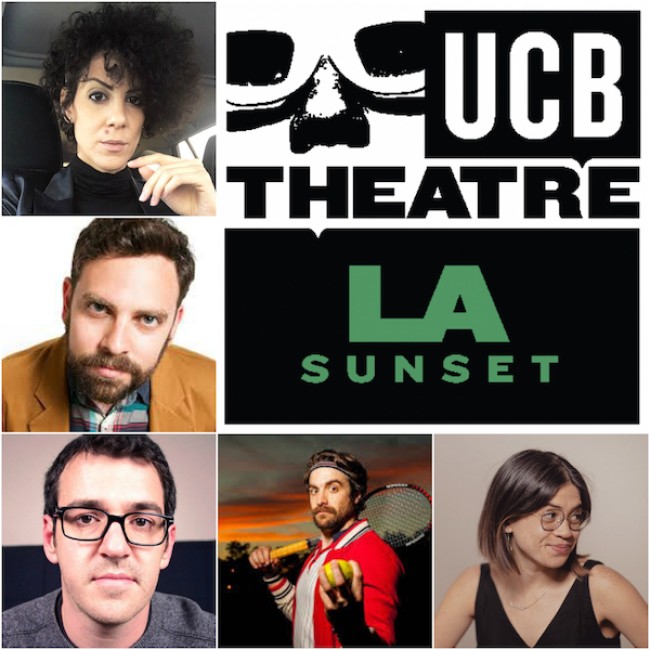 Did you get in all your sports gawking and star gazing at the Super Blood Wolf Moon in? My moon kept disappearing on me, how about you? It's a wee bit creepy when astronomical bodies play games with you, right? You can do some comic gazing TONIGHT at UCB Sunset as Blair Socci hosts the newest installment of LA's IF YOU BUILD IT stand-up show. The lineup is as heavenly as it gets *insert eye roll here*:
MARCELLA ARGUELLO
(@Midnight, Bill Nye Saves the World)
BARRY ROTHBART
(Conan, Comedy Central)
DAVE ROSS
(IFC, Comedy Central)
ZAK TOSCANI
(All Fantasy Everything, VICE)
JULIA SHIPLETT
(TBS' 2018 Comics To Watch, HBO's Crashing)
& MORE!
No telescopes allowed. GO!
Mentions: Show 8:30pm. Buy tix HERE. UCB Sunset is located at 5419 Sunset Blvd, Los Angeles, CA 90027. Follow the show on Twitter, Facebook, Instagram, and Tumblr.