Quick Dish LA: TONIGHT ROD STEWART LIVE at La Cuevita with A Long Set from SAM WILES!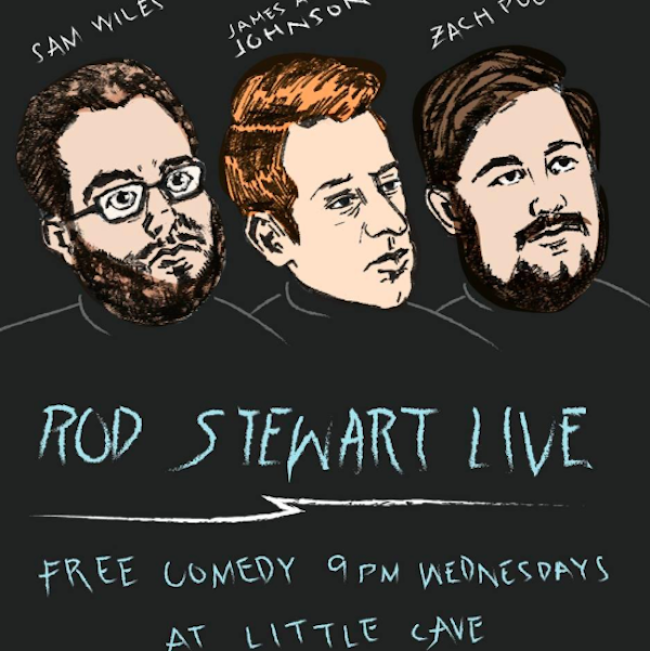 Just like Sir Roderick David Stewart doesn't have an off button, the comedy never stops at ROD STEWART LIVE! TONIGHT get some mid-week laughs with a long set from show co-host Sam Wiles! You'll also be entertained by these talented goofs:
Bryan Cooking
Bri Pruett
& Gavin Matts
Come out to La Cuevita in Highland Park for all the joys.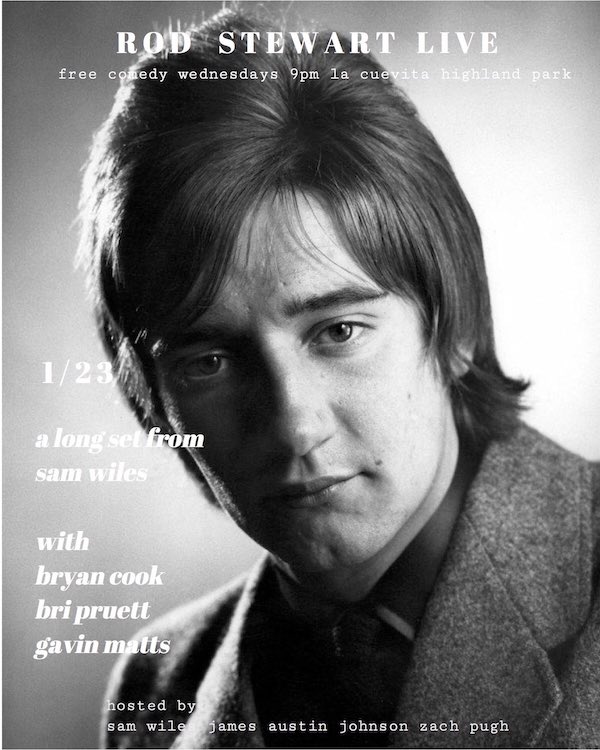 Mentions: Show 9pm. FREE! La Cuevita (The Cave) is located at 5922 N Figueroa St, Los Angeles, CA 90042.