Quick Dish LA: TONIGHT The Last Show in The World at Ham & Eggs Tavern
HOT SHOW ALERT!!! TONIGHT at Ham & Eggs Tavern in DTLA, come get your fix of the most talented, funny hurling comedians this side of the northern hemisphere. Time to live this Wednesday like it were your last with some quality humor from:
LAURIE KILMARTIN (CONAN)
MO WELCH (TBS)
KYLE MIZONO (COMEDY CENTRAL)
ALEX PAVONE (JUST FOR LAUGHS)
BRENT SULLIVAN (CONAN)
LINDSAY AMES (MY DIARY)
ROBBIE BRUENZ (CO-HOST OF THIS SHOW)
HOSTED BY
GEORGEA BROOKS (COMEDY MODEL)
I garontee (been watching too many Cajun cooking shows) you will appreciate it (at least until the mega storm drags you into the abyss)!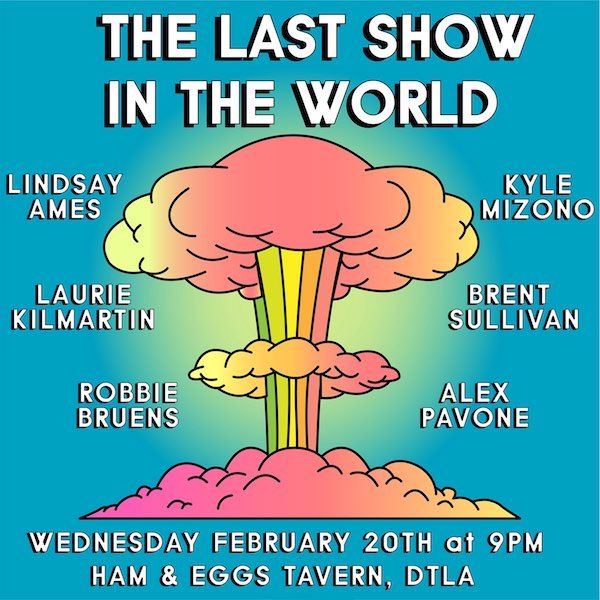 Mentions: Show 8:30pm. FREE, but donations accepted. Ham & Eggs Tavern is located at 433 W 8th Street., LA. Featured image of comedian Lindsay Ames, on TONIGHT's lineup.