Quick Dish: The Two-Headed Beast Three Year Anniversary Show is TOMORROW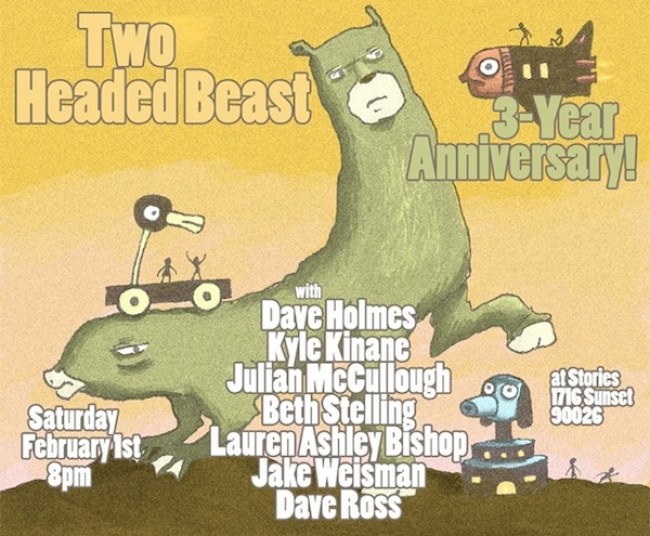 The years sure do pass by quickly. Tomorrow, February 1, the Two-Headed Beast Storytelling Show celebrates its THREE year anniversary. Curators and comedians Dave Ross and Jake Weisman have been offering up the unique, personal tales of authors, professional storytellers, comedians, television personalities and others and its made the world just a little bit better. And just who will be divulging stories within the security of Echo Park's Stories Books & Cafe space next month?
KYLE KINANE
JULIAN MCCULLOUGH
DAVE HOLMES
LAUREN ASHLEY BISHOP
BETH STELLING
Hosted by DAVE ROSS & JAKE WEISMAN
Go ahead and make your Saturday evening a happy and fulfilling event!
Please watch this wonderful video explaining what the show is all about (especially if you've never attended Two-Headed Beast before).
Mentions: Show starts at 8pm.