Quick Dish NY: SOUL CRUSH Powers Activate TONIGHT at The PIT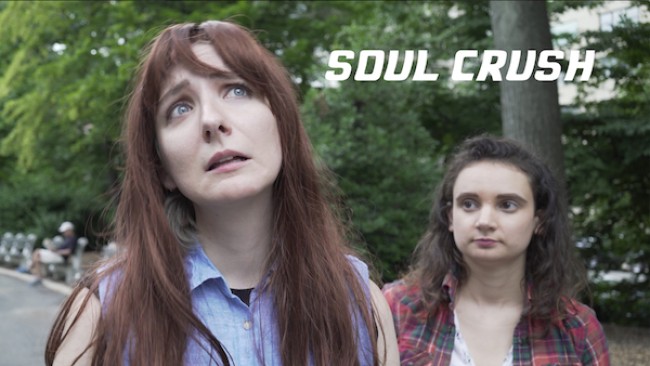 TONIGHT at The PIT Underground don't miss the chance to see some SOUL CRUSH "feel-good dread." Yes, Marissa Stuart (Road Pizza, Boots & Cats, DMXX) & Laura Merli (Reductress, The Hard Times, McSweeney's) will be starting your week off right with you some anxiety-riddled sketch comedy. The two met as member of the PIT's sketch house teams and, by golly, were offered a monthly run after showing off at a Sketch Fest performance. As this June gloom of a month comes to a close, won't you allow these women of comedy to bring a hint of joy to your glum mug on this, a Monday with so much potential. Things are looking up, kids!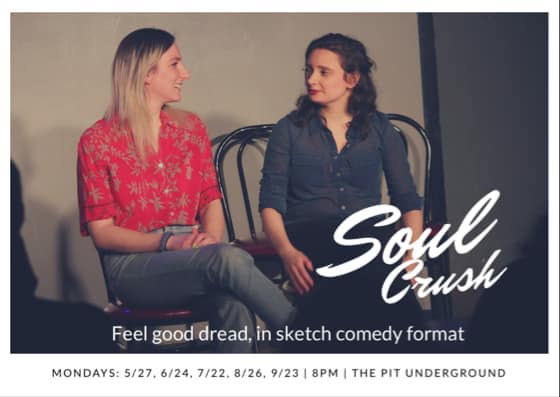 Mentions: Show 8pm. $8 tickets HERE. The PIT Underground is located at 123 E 24th St, New York, NY 10010.