Quick Dish NY: Comedy under The Microscope at AND THAT'S OUR TIME 9.27 at Brooklyn Comedy Collective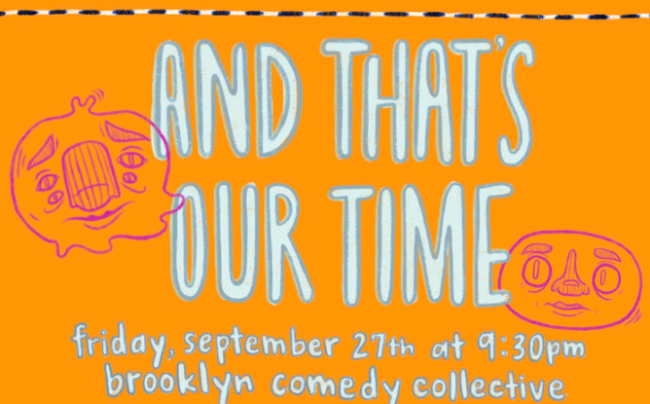 OK, we'll tell it like it is. They won't be performing under an actual microscope, but comedians at the next AND THAT'S OUR TIME WILL be doing their acts in front of an actual licensed therapist. Yep, that's the full wrath of human judgement to contend with there. Friday, September 27th at the Brooklyn Comedy Collective join hosts Harris Mayersohn (Colbert, New Yorker) & Hanna Dickinson (Comedy Central) for an evening where your favorite comics do their sets and a therapist then analyzes the material in an effort to help them better understand their problems. And, yes, this is in front of a live audience, gulp! Your entertainment/patients for the evening include:
Martin Urbano
Megan Stalter
Brian Park
What will your therapist for the evening discover in these creative minds? Only one way to find out! GO!
Mentions: Show 9:30pm. Tickets $10. BCC at The Brick is located at 579 Metropolitan Ave, Brooklyn, NY 11211.