Quick Dish LA: WHITMER THOMAS & FRIENDS 11.17 at The Satellite
Send in the clowns! Sunday, November 17th at The Satellite, LA comic, actor, filmmaker, and host Whitmer Thomas welcomes you to another lively installment of his "darkwave synth" comedy show WHITMER THOMAS & FRIENDS! Whitmer's had his creative hands in many pots with the comedy group Power Violence, his animated series Stone Quackers, the Happy Madison movie Deported, FX's You're The Worst, and, of course, his work as the evil "Gunther" on AMC' The Walking Dead. This November you can see him perform standup and sing-songs with these pals:
Robby Rackleff
Ruby McCollister
Matt Rogers
Drew Anderson
Mitra Jouhari
Anna Seregina
Come join his friend circle real soon!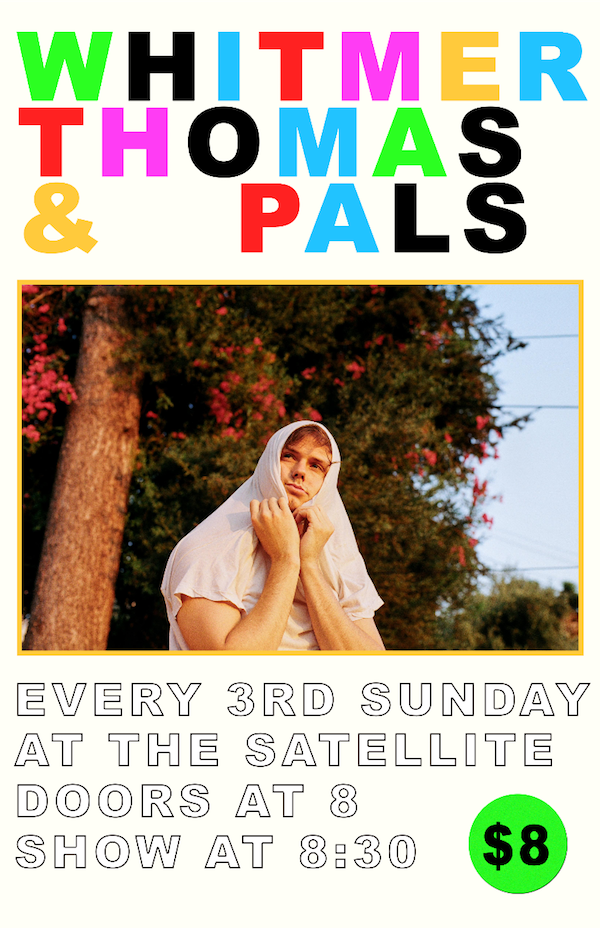 Mentions: Show 8pm. $8 online or at the door. The Satellite is located at 1717 Silverlake Blvd., LA, CA 90026. This is the last show of the year, kids!