Quick Dish NY: ADULT SPELLING BEE 12.5 at UCB Hell's Kitchen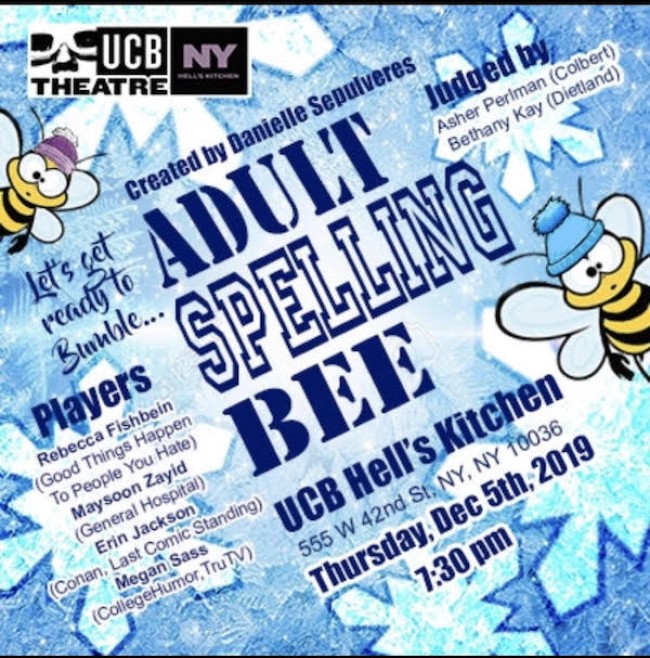 This Thursday at UCB Hell's Kitchen, forget about your holiday laundry list, it's all about getting those pesky mind letters out in the right order at Danielle Sepulveres's ADULT SPELLING BEE. You'll be in for treat as your favorite comedians, writers and performers attempt to reconcile their past misspellings by taking home the prize in an adult spelling bee chock full of jokes and unexpected surprises. Your judges for the evening will be Asher Perlman and Bethany Kay with these comedic players facing off:
Megan Sass
Erin Jackson
Maysoon Zayid
Rebecca Fishbein
In addition to the spelling comedy, the show will be giving away some FREE copies of Rebecca Fishbein's book "Good Things Happen To People You Hate" and contestant prizes will be furnished by Serial Box. Don't miss one letter of the enertainment!
Mentions: Show 7:30pm. Tickets HERE. UCB Hell's Kitchen is located at 555 W 42nd Street, New York, NY 10036.