Quick Dish: Another AN SHO(w) For YOU!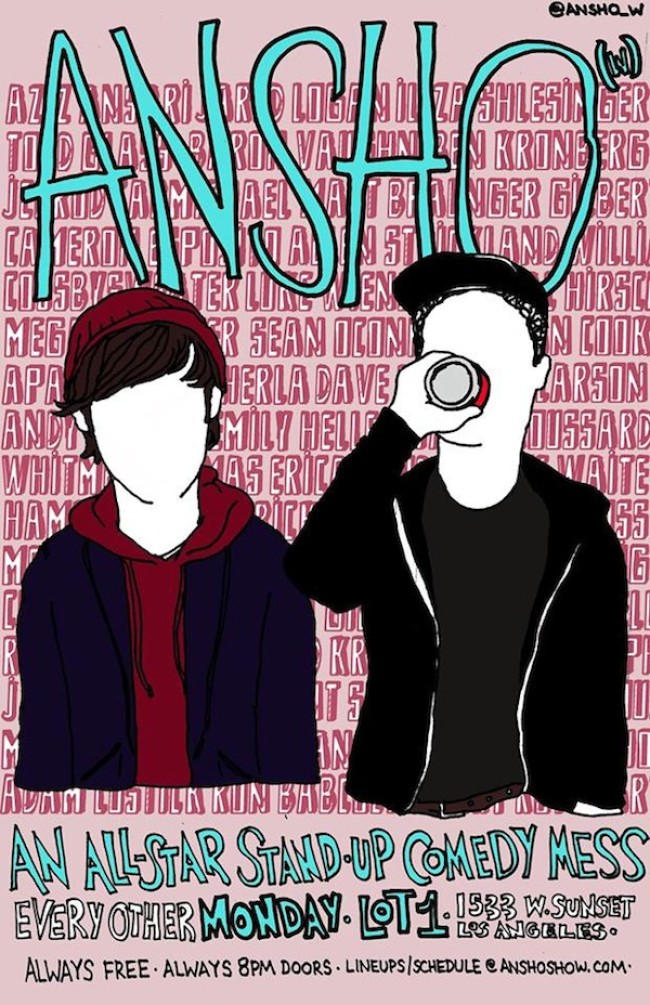 I'm sure you are hella bummed over the Sochi Olympics being over. You are probably also a little bit sad that there are only 2 episodes of True Detective left. WELL, GET OVER IT! I see TRUE laughter in your future. TONIGHT, Monday February 24, the FREE comedy show that is taking over LA (but most especially Lot 1) is back! Yes, its AN SHO(W)!!! We understand some of the amazing comedians on tonight's lineup will be making their AN SHO(w) debuts. We're not telling you which ones to add to the suspense.
BARRY ROTHBART
RON BABCOCK
DAVE WAITE
MEGAN NEURINGER
ADAM LUSTICK
DAVE ROSS
MONIQUE MADRID
+++SPECIAL GUESTS OR JUST REGULAR GUESTS
So get your hot little bottoms to Echo Park and reserve your floor space today! This show is "closely and obsessively micromanaged by the sloppy lighting and introduction team of Gil Three Fingers Alvarisaez and Justin Sweet Swingin' Billy from Whistler Cousson."
Mentions: Doors at 8:00pm. SHO(w) at 8:30pm. FREE while it lasts! Get deets HERE.