Quick Dish NY: PROFESSIONAL BACKGROUND EXTRAS Sketch 1.18 at The PIT Underground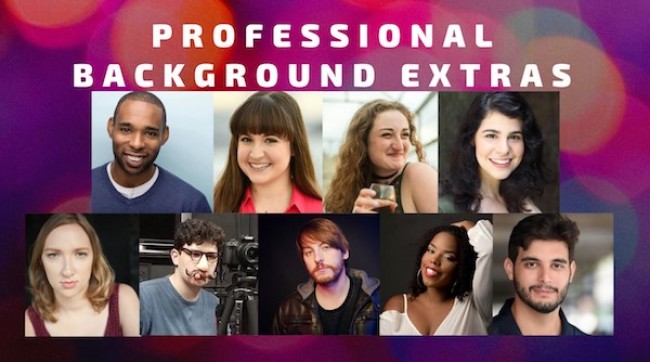 This weekend isn't time you spent an evening with some PROFESSIONAL BACKGROUND EXTRAS? Yes, you read that correctly. They attended the prestigious School of Background Performing Arts and will be more than ready to present to you a talent showcase that will dazzle you to the point of begging them to consensually sign your décolletage. Folks, they are THAT talented. This Saturday, January 18th at The Peoples Improv Theatre Underground stage, you'll enjoy hilarious sketch from this fabulous team of go-getters:
Laval Alsbrooks Jr.
Kimberly Bollard
Miranda Fayne
Arielle Flax
Christopher Michael
Sean Newman
Liv Talley
Ramsey Zeitouneh
+ opener Ari Durnell
To further entice you, watch this sketch titled "My Boyfriend" where the team flaunt the generosity of their beaus, except for that one friend. Enjoy and don't miss the show!
Mentions: Show 7pm. Tickets HERE. The PIT (Underground) is located at 123 E 24th St (b/t Park & Lex), New York, NY 10010, 212-563-7488. Watch more sketch THERE.