Quick Dish LA: STRAW MEN A Debate Show for The Modern Age 1.30 at UCB Sunset
You can't handle the truth! So instead, you get a debate show with absolutely ZERO facts allowed. Come join the debate January 30th at UCB Sunset. At the STRAW MEN show, two comedians will debate a topic where not an iota of reason, logic, or reality is allowed. This first month of the year, your hosts Lindsay Adams, Danny Palumbo, and Sam Wiles will welcome debaters:
Alyssa Limperis
Devin Field
Addie Weyrich
Jordan Doll
Jordan Temple
& Emily Maya Mills
Come join in the madness!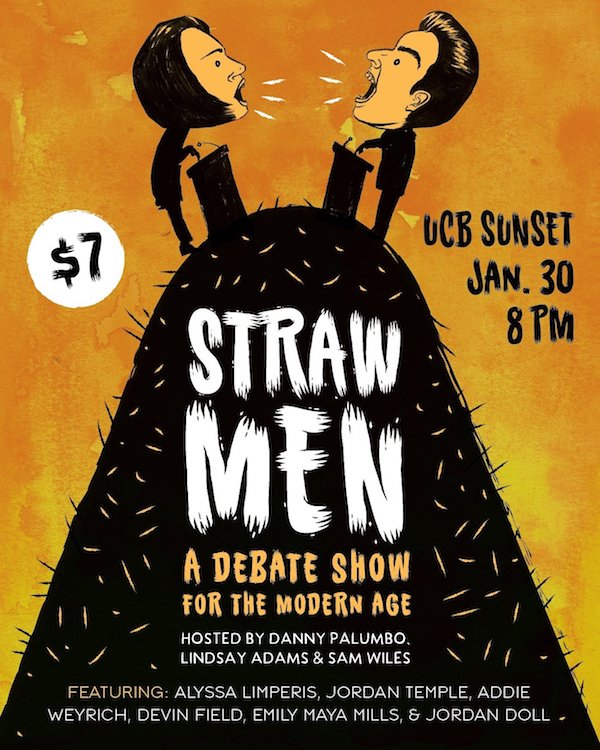 Mentions: Show 9pm. $7 Tickets HERE and at the door. Upright Citizens Brigade Theater: Sunset is located at 5419 W Sunset Blvd, Los Angeles, CA 90027.