Quick Dish LA: SELF ESTEEM PARTY with Alana Johnston Returns to Lyric Hyperion 2.1
Take a reprieve from the politics and pestilence talk with THE SELF ESTEEM PARTY this Saturday, February 1st at Lyric Hyperion. Directed by Alison Rich (SNL, The Goldbergs) and starring self-proclaimed pop star and comedian Alana Johnston (Conan, Comedy Bang Bang, Birthday Boys, Adam Ruins Everything) enjoy an evening of long stories and short songs, as well as special guest Ethan Edenburg. The live concert experience will detail Alana's "various embarrassing trials and horny tribulations in her journey to self-esteem" Some of those questionable choices include "starring in a kids' tv show" and "dating a guy for over a year who literally did not speak her language." It happens! It's time someone else's self esteem trials made you feel a whole lot better about your own. GO!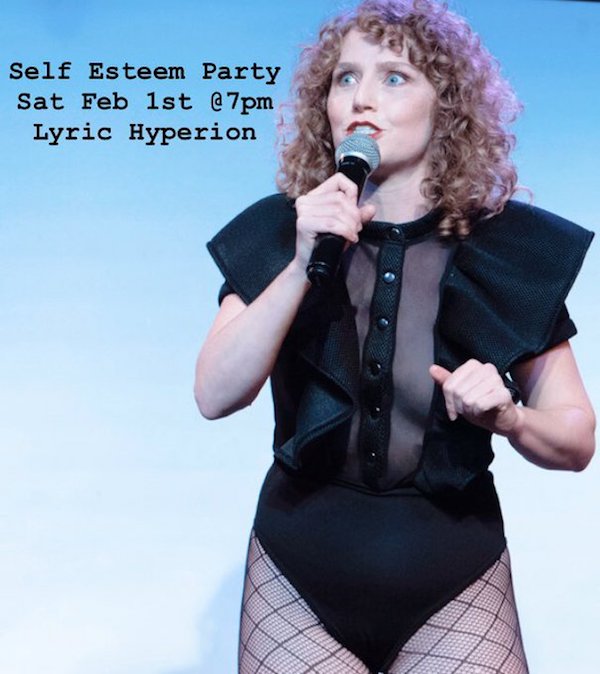 Mentions: Show 7pm. Tickets $10 pre / $12 at door. Lyric Hyperion is located at 2106 Hyperion Ave. Los Angeles, CA 90027.