Quick Dish: Don't You Dare Miss an 'An Evening with Matt Braunger' March 4th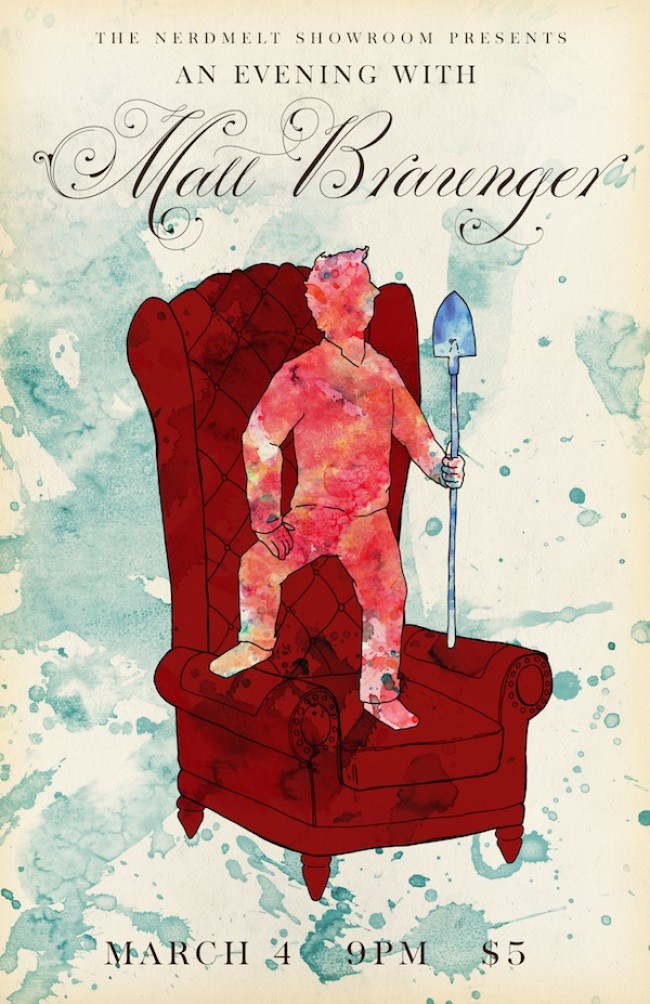 This storm too will pass. And what will be the pot of gold at the end of the rainbow? COMEDY! Yes, it always goes by so quickly. You only see your favorite comedian for a brief time and you are craving so much more once they are done. Not this time! This time you get an entire evening with Matt Braunger. The NerdMelt Showroom is proudly presenting a night of stand-up from the comedian who was a regular on MADtv, played the bubbly neighbor Gene Martin on NBC's Up All Night and has performed on The Late Show with David Letterman, The Tonight Show with Conan O'Brien, The Late Late Show with Craig Ferguson and so much more. Join Matt and his friends Kyle Kinane, Ian Karmel and Ricky Carmona Tuesday, March 4, and you are assured a big goofy smile at night's end.
Mentions: Get your tickets HERE! ONLY $5! Doors 8:45pm. Show 9:00pm.