Quick Dish NY: TWINNING A Duos-Only Variety Show from Soul Crush 2.13 at QED Astoria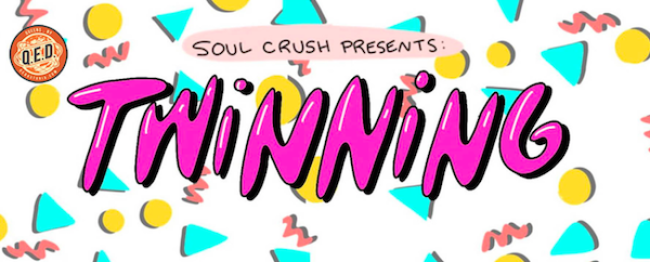 Don't worry, this show has nothing to do with the 80s buddy flick starring Arnold Schwarzenegger and Danny DeVito. *breathes sigh of relief* February 13th at QED Astoria, sketch comedy duo SOUL CRUSH (Laura Merli and Marissa Stuart) will be proud to present a lineup made entirely of two-person acts (because going it solo is just plain madness). Your TWINNING team players will include:
Rose Stoller & Naomi Pitt
Reformed Whores
and of course, Soul Crush Comedy!
Two is always better than once and that especially applies to an audience. SOOO, fill them seats!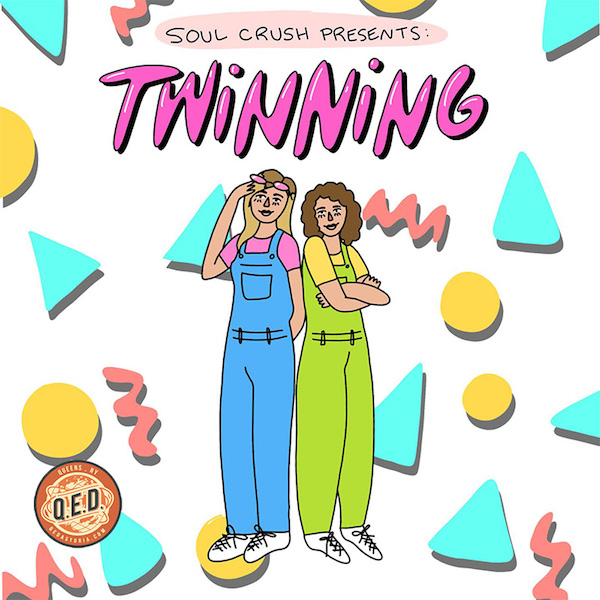 Mentions: Show 7:30pm. $7 dollar tickets HERE. QED is located at 27-16 23rd Ave, Queens, NY 11105. Line up is subject to change.