Quick Dish: The Dirtie Birdie is your Bedtime Story Haven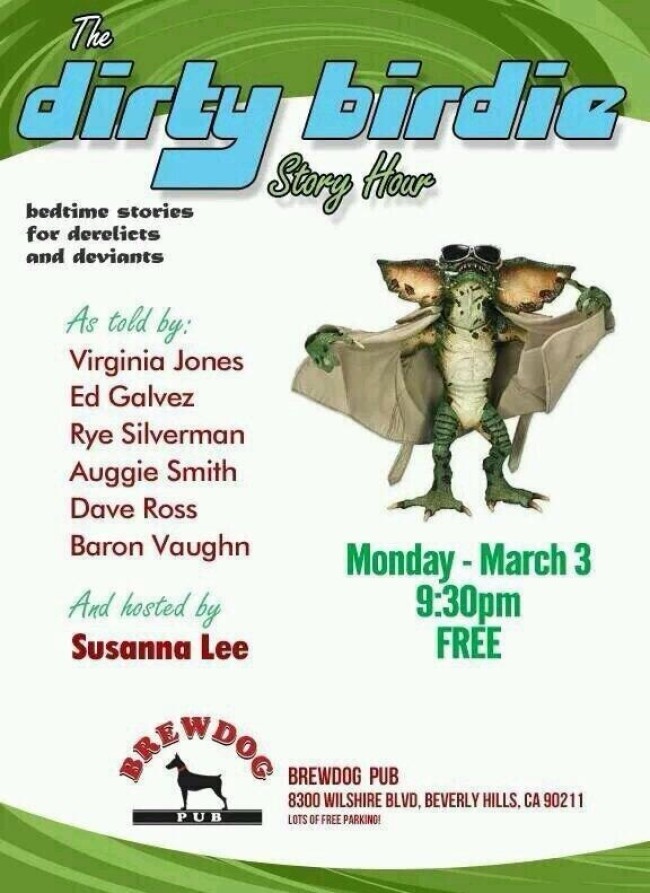 You WILL want to be a part of the debut show of The Dirty Birdie Story Hour, a standup and storytelling show created by Susanna Lee. Tonight, March 3rd, at the Brewdog Pub you just know you will hear some whoppers from an amazing lineup featuring:
Virginia Jones
Ed Galvez
Dave Ross
Baron Vaughn
Auggie Smith
Dave Ross
Baron Vaughn
hosted by Susanna Lee
"Bedtime stories from derelicts and deviants" is just what you need before a good snooze. GO!
Mentions: Admission is FREE. Show 9:30p. Brewdog Pub is located at 8300 Wilshire Blvd., Beverly Hills.