Tasty News: NEVER NOT FUNNY Releases Their 1000th Episode This Week!
You can't talk about successful podcasts without mentioning the one that has stayed true to it's name from the get go. The comedy podcast we are referring to is, of course, Never Not Funny. The trailblazing podcast launched in 2006, and has been delighting it's audience ever since. In fact, this Wednesday, February 26th, the show will release it's 1000th episode. Yes, that's a BIG number! If you don't already know, the podcast features comedian and host Jimmy Pardo (Conan, The Tonight Show), his producer Matt Belknap, and an ever growing list of entertaining guests who engage in free-form conversation every episode. Notable names that have graced the show with their presence have included Conan O'Brien, Sarah Silverman, Rob Reiner, Amy Poehler, Jon Hamm, Zach Galifianakis, Jon Cryer, Paul Reiser, Richard Lewis, Tig Notaro, Bob Odenkirk, John Mulaney, Lauren Ash, Tom Bergeron, Ace Frehley, Lisa Loeb, Patton Oswalt, Billy Eichner and Weird Al Yankovic.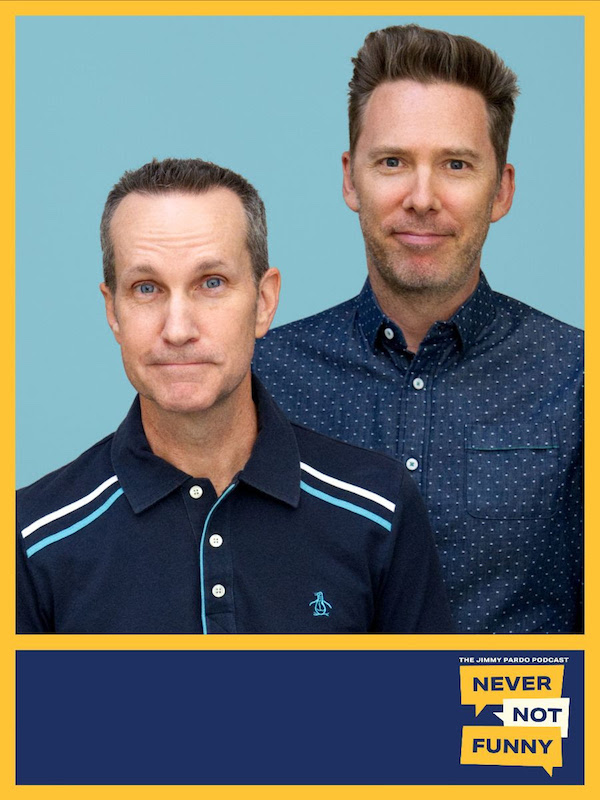 Pardo and Belknap are credited for pioneering the comedy podcasting format. From their humble comedy talk beginnings they've grown, and branched out into other equally amusing endeavors. NNF produces a spin-off podcast called Playing Games where fans phone-in to compete for prizes, with a rotating celebrity guest joining in the fun. Last November, NNF premiered it's first original web series, Jimmy's Records & Tapes in which Pardo discusses his "favorite music, memories and cultural touchstones from one year between 1975 and 1995." Also, every year Never Not Funny presents it's Pardcast-A-Thon fundraiser which helps the charity Smile Train. For a twelve-hour stint each year, Pardo and the gang invite a surprise lineup of celebs with the goal of raising money through donations and special auctions. Since the debut of the event in 2009, the ever popular fundraiser has raised over $1.3 million for the organization that provides corrective surgery for children with cleft lips and palate.
Getting back to that 1000th episode, Pardo and the NNF crew will be featuring an ALL-STAR lineup of former guests to revel in the celebration of the series' fourteen-year-run. We can't wait to see what they have planned. Be sure to tune in and be a part of podcast excellence!
Mentions: Listen to Never Not Funny HERE. Get live tour info THERE.